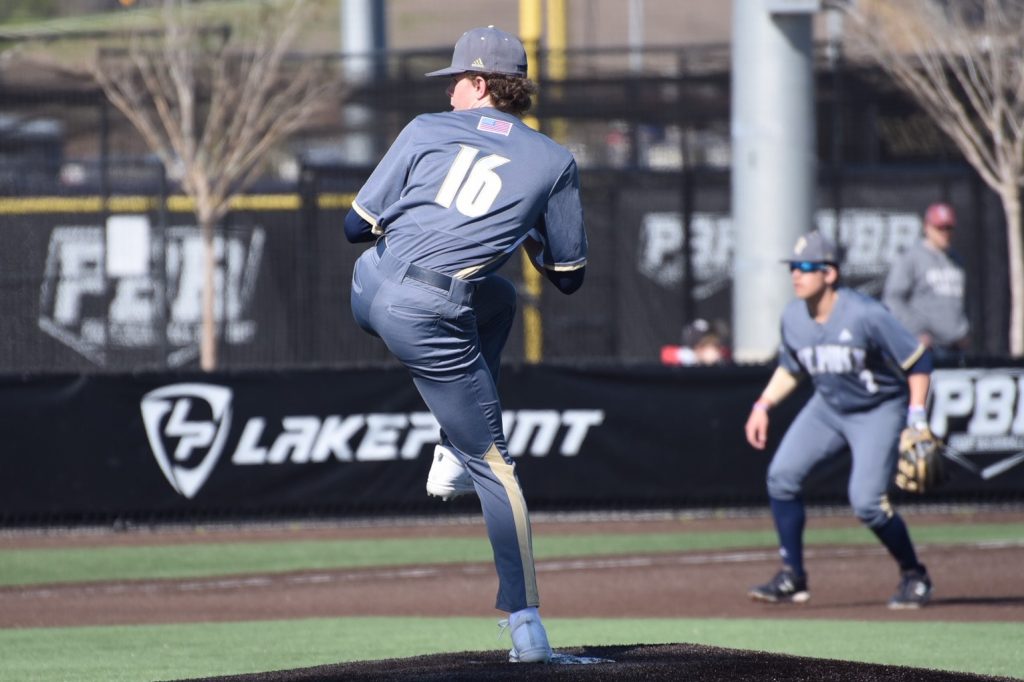 Taz Butler 6′ 1″ 172 lbs. RHP/SS/2B Bats R, Throws R, Dual Sport Athlete, 2nd Year Varsity Baseball – Junior Year, D.O.B. 6/23/2003, 3.4 GPA, 1210 SAT, St. Pius X Catholic HS Atlanta, GA. Class of 2021. Smooth, fluid and confident characterize Taz's skill set. As an infielder he has the ability to play confidently at all positions; his first love, besides pitching, is at the SS position.
On the mound, Taz Butler exhibits extreme poise, has the confidence to throw multiple skilled pitches (fastball recently hit 90 mph) and is a work horse who can dial in and focus giving his team the opportunity to win: 3.10.20 – 24 Batters Faced, 4 K's, 6 1/3 Innings Pitched, allowing only two runs, W 12-2.
Taz's Pitching Coach – Pete Wilkinson, Wilkinson's Sports Academy E-mail: wilkacad@gmail.com, 425-750-6425.
Taz Butler is a dedicated dual sport student – athlete who works hard to achieve the balance between academics and athletics evidenced by his 3.4 GPA and his training regimen – strength and conditioning 3 x week. On the diamond his skill set is second to none; one may find him pitching where his arsenal includes a fastball, where he recently hit 90 mph, change up and curve ball, at short stop he's got quick hands, fluid footwork and cat like reflexes, and at third base he's a wall with a cannon arm to first; his versatility is an asset.
Taz Butler competes at the highest levels and is currently playing elite travel baseball for the Titans Academy and has competed in the past with the prestigious Ninth Inning Baseball Program out of Chamblee, GA. Contact: Coach Justin Edwards General Manager, Ninth Inning Baseball 678-691-5917, www.ninthinningbaseball.com.
Personal Statistics
Height 6′ 1″ Weight 172 lbs.
Bats R Throws R
Position/s: SS/3B/RHP
Academics:
3.4 GPA SAT: 1210
Graduation: Class of 2021
2018-2019 Highlight Video Offense – Defense SS/2B/3B
If you are unable to view the video below click here
Pitching Video Highlights 2019-2020
If you are unable to view the video below click here
Camps and Showcases:
University of Virginia Prospect Camp
Perfect Game Showcase, Ft. Myers, FL
Stanford University Prospect Camp
Vanderbilt Baseball Camp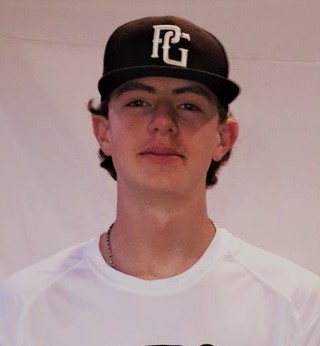 Contact Information
Prospect:
Taz Butler Cell: 770-856-2742
Email: t.butler@icloud.com
Twitter:
Parents:
Nina & Taz Butler
Nina Cell: 770-856-1851
Email: nina.butler@westrock.com
Taz Cell: 770-856-1845
Email: phellc@bellsouth.net
Coaches Information
HS Team: St. Pius X Golden Lions
Varsity Head Coach Chad Garrison
Cell: 404-636-3023
Email: cgarrison@spx.org
JV Head Coach Gary Leiner
Email; gleiner@spx.org
Titans Academy Baseball
Coach Chance Beam 404-441-1400
Web Site: TitansNation

General Manager, Ninth Inning Baseball
Coach Justin Edwards
Cell: 678-691-5917
Web Site: ninthinningbaseball.com
Hitting Coach
Preston Peavy – Peavy Baseball
Cell: 404-954-2281
Email: CoachPeavy@Peavynet.com
Web Site: peavybaseball.com

Pitching Coach
Pete Wilkinson
Wilkinson Sports and Life Performance
Cell: 425-750-6425
Email: wilkacad@gmail.com
Web Site: wilkinsonbaseball.com