Preston Larmore 6′ 2″ 175 lbs, RHP/SS/3B, 2 Sport Varsity Athlete, Marist School, 2 Year Varsity Football, 2nd Year Varsity Baseball – Starting MIF & RHP, 2021 State Champions GA HS 4-AAAA, MVP Game 1, W 5-0, 21 Batters Faced, 6 IP, 0 BB 4 H, 82 Pitches 52 Strikes, 4.32 GPA Unweighted 4.0 Weighted, 1530 SAT, 780 Math, 750 Reading, Numerous AP Classes, Honors Student, Honor Society French, Marist School Atlanta, GA. Class of 2022.
2021 State Champions Post Season Pitching Highlights:
4-28-21 vs Central Carrollton HS – Complete Game 7 IP, W 3-1, 0 BB, 3 H, 3 K's, 25 BF, 67 Pitches 47 Strikes. For Pitching Highlights Click Here
5-15-21 vs Bainbridge HS – 5 IP, W 2-1, 1 BB, 4 H, 2 K's, 21 BF, 72 Pitches 45 Strikes
For Pitching Highlights of This Game Click Here
5-20-21 State Championship Game 1 vs Benedictine Academy, 6 IP, W 5-0, 4 H, 2 K's, 21 BF,
82 Pitches 52 Strikes. For Pitching highlights of This Game Click Here
Atlanta Lightning Summer 2021 Stats SS/RHP:
Offense: .443 BA, 1.075 OPS , .525 SLG%, .550 OB%
25 GP, 61 AB, 27 H, 17 R, 22 !B, 5 2B, 16 RBI, 32 TB
Pitching: 24 IP, 24 SO, 4 BB, 1.19 WHIP
Preston Larmore is a great baseball player who will continue to get better in all phases as he matures. His ceiling is very high as a pitcher, with great stuff and the knowledge of how to get hitter out. He is the defacto captain of the team, liked and respected by all teammates and coaches for his natural, quiet leadership. Preston is a student of the game, who is always looking for ways to learn more to get better.
Coaches Comments:
Atlanta Lightning Travel Baseball – Coach Ken Caldwell
404-414-3134 E-mail: Kencaldwell9@gmail.com
Preston Larmore, during the summer, has played for the Atlanta Lightning Travel Team out of Atlanta, GA. From ages 14 though 16, with those teams compiling a 109-42 record, including 5 tournament championships, against highest level competition during those seasons. Preston will continue to play for Atlanta Lightning for his 17u summer season. In his 16u season, Preston produced the following numbers offensively: .371 BA, .483 OBP, .536 SLG, and 1.019 OPS., leading the team in runs scored and third in RBI. Defensively, Preston had a .960 fielding percentage in 140 chances as the team's primary shortstop. On the mound, Preston posted a 2.10 ERA and 1.13 WHIP, with 27 K against only 4 BB.
Preston has hit in the middle of the order for the Lightning in all 3 years, showing the ability to drive in runs and deliver the big hit in late innings. On the bases he has above average speed and is an intuitive and excellent base runner. Defensively, he has soft hands and good range, with the strong arm, and without a doubt the most accurate infield throwing arm I've ever coached. His best infield spot is likely at 3B, but he is a plus defender at all 4 infield positions. On the mound, Preston commands three pitches (fastball, curve, change) effortlessly, and is confident throwing all three at any time in the count. Quite simply, Preston knows how to pitch, and will only get better as he adds strength to his 6' 2" frame.
2021 Pitching Highlights – Playoffs
If you are unable to view the video below click here
State Championship Game 1 MVP Pitching Highlights click here
2021 Game Video Off -AB's & Def – 3B/SS
If you are unable to view the video below click here
Personal Statistics
Height 6′ 2″ Weight 175 lbs
Bats R Throws R
Positions: RHP/SS/3B
Atlanta Lightning Summer 2021 Stats:
Offense: .443 BA, OPS 1.075, .525 SLG%, .550 OB%
GP 25, 61 AB, 27 H, 17 R, 22 !B, 5 2B, 16 RBI, 32 TB,
Pitching: 24 IP, 24 SO, 4 BB, 1.19 WHIP
Academics
SAT 1530 Super Score 780 Math 750 Reading
4.32 Weighted GPA 4.0 Unweighted
AP World History, AP European History
AP US History, AP Chemistry
Honors Pre-Calculus
Honors French
Dean's List every term –
(95 GPA or above with no class below an 88)
French Honor Society
Honors Activities Achievements
MVP Game 1 State 4A Champions 2021 vs Benedictine Academy
2 Year Varsity Football
2 Year Varsity Baseball – starting MIF RHP
Perfect Game All Tournament Team in 2020:
2020 WWBA 2022 Grads –
16U National Championship
2020 PG 16U SE Elite Championship
2020 PG 16U Summer Shootout
2020 PG 16U Summer Blowout
Contact Information
Prospect
Preston Larmore 404-304-5797
prestonlarmore22@marist.com
Twitter: @LarmorePreston
Parents
Sandy & Rob Larmore
Sandy 678-641-6442
sandylarmore123@gmail.com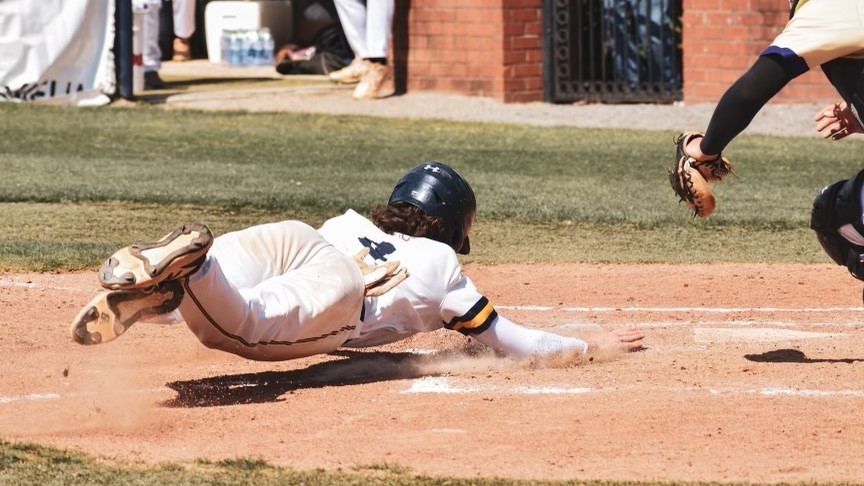 Marist School
3790 Ashford Dunwoody Rd NE
Brookhaven, GA. 30319
770-457-7201
Head Varsity Football Coach
Alan Chadwick 770-936-2278
E-mail: ChadwickA@marist.com
Head Varsity Baseball Coach
Mike Strickland 770-891-2327
E-mail: Stricklandm@marist.com
Travel Baseball Coach
Ken Caldwell 404-414-3134
E-mail: Kencaldwell9@gmail.com