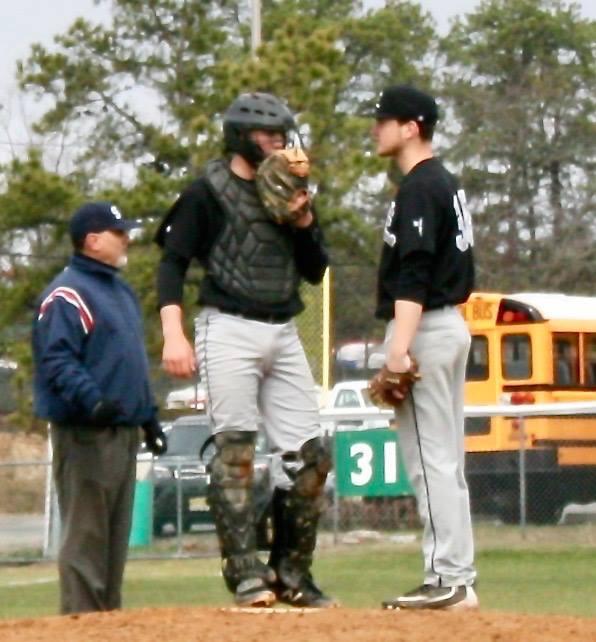 Congratulations Ryan Goodall on your recent signing with TCNJ best of luck at the next level! C/1B/3B, 6'1", 200 lbs Bats (R) , Throws (R), a senior, is an outstanding two-sport athlete at Toms River HS East where he excels at both baseball and basketball. Ryan demonstrates incredible leadership in both sports in his starting role as a baseball catcher and basketball point guard, starting his freshman year, where he has earned a total of six varsity letters.
Ryan Goodall is an extremely intelligent and athletic catcher defensively and has been slotted as HS East's third hitter the past two seasons. In his three seasons at HS East Baseball, Ryan compiled offensively the following career statistics: BA (.321) , H(56), 2B (10), 3B (3) , HR (2), RBI (30) R (13) , OBP (.432), SLG (.471), OPS (.902) and was named Offensive Player of the Year for 2018 & 2019. Ryan is well known for his high-level defensive skills, baseball IQ, and is considered one of the best all-around players and athletes in the northeast. Ryan's skill set of run prevention through his athleticism, game control, pitch calling, blocking skills, cutting down and picking off runners and overall handling of the pitching staff, is highly acclaimed and recognized.
During the high school off season, Ryan Goodall participated in highly successful club baseball and basketball AAU programs. Ryan played for three seasons as Catcher/3B for Toms River Elite Baseball Club, capturing multiple tournament wins at Diamond Nation (Flemington, NJ), Ripken Baseball (Aberdeen, MD), Ripken Baseball (Myrtle Beach, SC) and USABL. He played point guard for the AAU basketball for Jersey Jam program. Ryan led the Jersey Jam to tournament wins throughout NJ, NY and Pennsylvania,
many sponsored by Hoop Group Inc.
Most recently, Ryan joined Farrah Scout Travel Baseball (known for producing a constant flow of college prospects) as their primary catcher for the Summer and Fall of 2019. His team will be featured in Perfect Game Tournaments in Lake Point, Georgia, Wantagh, Long
Island, Boston and Diamond Nation in Flemington, NJ. Ryan has made an immediate impact on the pitching staff and in their lineup. His skill set behind the plate quickly made him a team favorite, especially with the pitching staff.
Personal Statistics:
C/1B/3B, 6'1", 200 lbs
Bats (R) , Throws (R)
Toms River Elite – Toms River, NJ #20
Farrah Scout Baseball –Oceanport, NJ #3
Toms River HS East- Toms River, NJ #3

Perfect Game WWBA Video Catching 7.2.19 & 7.3.19
If you are unable to view the video below click here
Academics
Scholar Athlete – Class of 2020
GPA : 4.76 (weighted) , SAT 1320 (700 Math)
AP Calculus AB, AP Physics, AP Chemistry
AP Statistics, AP 3 English, AP US History
Complete Honors & Advanced Placement Program


Honors/ Awards/ Achievements
National Honors Society
Principal's List – 9, 10, 11
Varsity Baseball- 9, 10, 11
HS East Baseball Offensive Player of The Year – 2018, 2019
All Division – 2018, 2019
All Shore Conference – 2019
Varsity Basketball – 9, 10, 11
HS East Basketball Defensive Player of the Year – 2018, 2019
All Division 2019
Ocean County Baseball Intermediate All Star Team, 2016
Ocean County Basketball Intermediate All Star Team, 2016
Ocean County Soccer Intermediate All Star Team, 2015
Community Service
Ryan is very active in community service, serving his community in Strikeout Autism, Making Strides Against Breast Cancer, Walk to End Alzheimer's Disease and volunteered at Challenger Basketball League.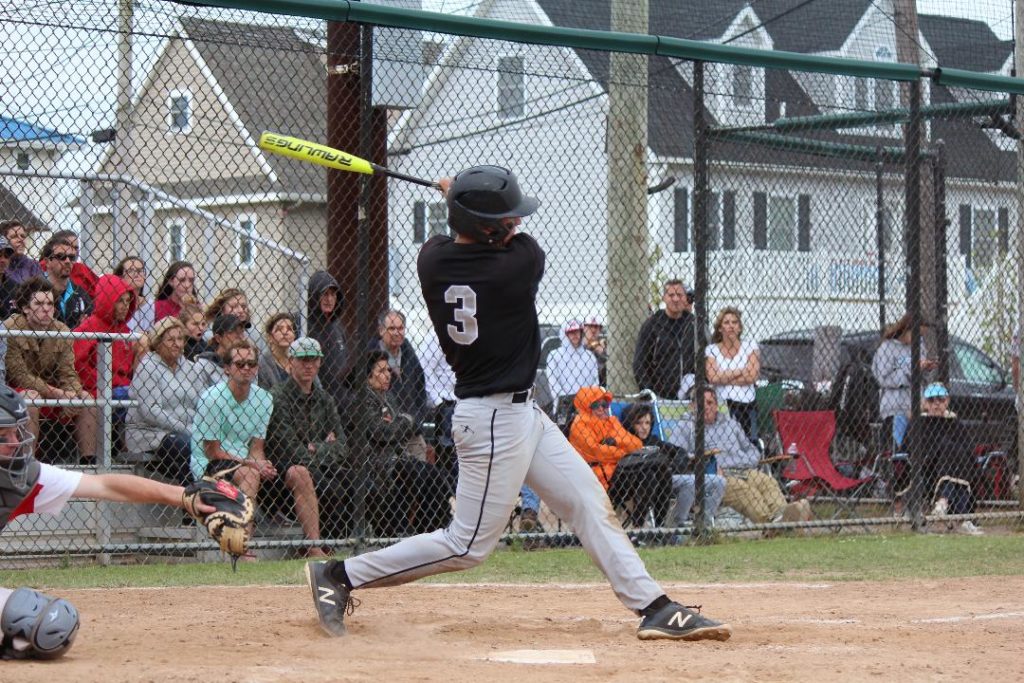 Prospect
Ryan Goodall Cell: 732.397.4802
E-mail: rygoodall@icloud.com

Parents
Robert & Wende Goodall
Rob's cell #- 732.908.9571
Wende's cell # – 732.330.4671
E-mail: rgoodall1@verizon.net


Travel Baseball Farrah Scout
Frank Montalvo 732.580.0548
E-mail: fm777@verizon.net

HS East Baseball
Raider Baseball
Head Coach Keith Smicklo
732.330.8283
E-mail: ksmicklo@jackson.org
Twitter- @TREast_Baseball