Mitch Daly a senior, 6′ 1″ 180 lbs. #19 at Bob Jones HS, a 7A school, in Madison, AL. 2018 AL All State Selection (Honorable Mention) 1st Team All Region Huntsville; season stats thru 50 games .349 BA, QAB% .596, 8 HR (1 Grand Slam 3.14.18) 55 RBI, 3 3B, 14 2B, 21 BB, 50 RS, 3 HBP, SLG% .614, OB% .426, OPS 1.042, .442 BA with RISP, 15/17 SB.
Congrats Mitch Daly on your recent signing with the University of Texas! Well on your way – "Compete at the next level! Keep swinging for the fences Mitch!!
2018 7A SEMI-FINALS STATE OF ALABAMA – Mitch Daly's number in both Area & State Tournament play (last 16 Games, where at least half of the games were against Committed/Signed D1 Pitchers) – .411 BA, .786 SLG%, 1.270 OPS, 5 HR (Averaging 1 HR every 12 AB's), 25 RBI, 3-2B, 1-3B, 9-BB, .614 QAB%, .436 BA with RISP.
Mitch Daly RBI Machine Grand Slam 3.14.18

Signed Univ of TX at Austin Class of 2020; 2017 15U Perfect Game Summer Showdown All Tournament Team Stats – .389 AVG 1 HR 3-2B 10 RBI OBP .478 OPS 1.200. 2017 WWBA 15U National Championship – 2020 Grads – All Tournament Team Selection, Stats: .353 BA 1-3B, 2 -2B, OBP .500 OPS 1.088. 2018 Summer Baseball East Cobb Astros
Mitch Daly is a 5+ tool player who shows big power offensively with quick hands and a fast barrel. Defensively, he has smooth glove and foot work up the middle, showing fast transitions and a strong arm. Predominately a middle infielder, Mitch can also play 3B or corner outfield positions.
Mitch is fundamentally sound in all aspects of the game. He is disciplined, has a strong work ethic, is confident and demands excellence of himself.
Mitch Daly annually competes in 80-100 baseball games versus all-star and elite travel team level competition and at elite tournaments for the past 5 years.
Mitch Daly is a tremendous student athlete who demonstrates a great work ethic on the field as well as in the classroom; 3.8 GPA.
Links of Interest:
Mitch Daly RBI Machine Grand Slam 3.14.18
Mitch Daly Another Walkoff Game Winning Hit 3.23.18
Defensive Drills University of Texas 10.22.18 Donald Boyle
2018 Fall AB's Austin TX, University of TX, East Cobb Astros
If you are unable to view the video below click here
2018 Season Game Footage – Bob Jones HS & East Cobb Astros
If you are unable to view the video below click here

Coaches Comments:
Head Varsity Coach Jared Smith Bob Jones HS
E-mail:jasmith@madisoncity.k12.al.us (256) 627-9167
"Mitch was able to step in as a freshman and start on the Varsity at a 7A school at multiple positions on a senior laden team. He primarily plays MIF but is athletic enough to play corner outfield or 3rd base at the next level. Mitch really knows the game of baseball and is a relentless worker. We look forward to Mitch being a leader both on and off the field in our program over the next three years. He will be a great addition to any college program."

Coach Scott Creel East Cobb Colt .45
E-mail: screel02@gmail.com (404) 630-1349
"Mitch Daly is leader on the field who possesses all the physical tools to be a great baseball player, hits with power, has a plus arm, great hands on the infield and plays the game fast. Mitch is also a great student of the game and displays a high baseball IQ. He is a team guy that has a great work ethic, attitude and academics. Definite Division I prospect."
Personal Statistics
Height 6′ Weight 180 lbs.
Bats R Throws R SS/2B
2018 Summer Travel Team: 16U East Cobb Astros
High School: Bob Jones HS, AL
60 Yard Time: 6.99
Exit Velo: low/mid 90's
Academics
3.8 GPA SAT TBD ACT TBD
Honors Achievements Activities
2019 Fall Commits University of Texas
2018 AL All State Selection – (Honorable Mention)
2018 1st Team All Region Huntsville, AL
2018 East Cobb Astros Baseball
2017 WWBA 2020 Grads/15U National Championship
All Tournament Team –
Stats: .353 BA 1-3B, 2 -2B, OBP .500 OPS 1.088
2017 15U Perfect Game Summer Showdown –
Lake Point All-Tournament Team –
Stats – .389 AVG 1 HR 3 2B 10 RBI OBP .478 OPS 1.200.
2016 WWBA 2020 Grads/14U National Championship –
All Tournament Team Selection
2015 PG 14U Fall Invitational – All Tournament Team Selection
2015 PG 13U BCS Finals – All Tournament Team Selection
Contact Information
Prospect:
Mitch Daly 724-219-5604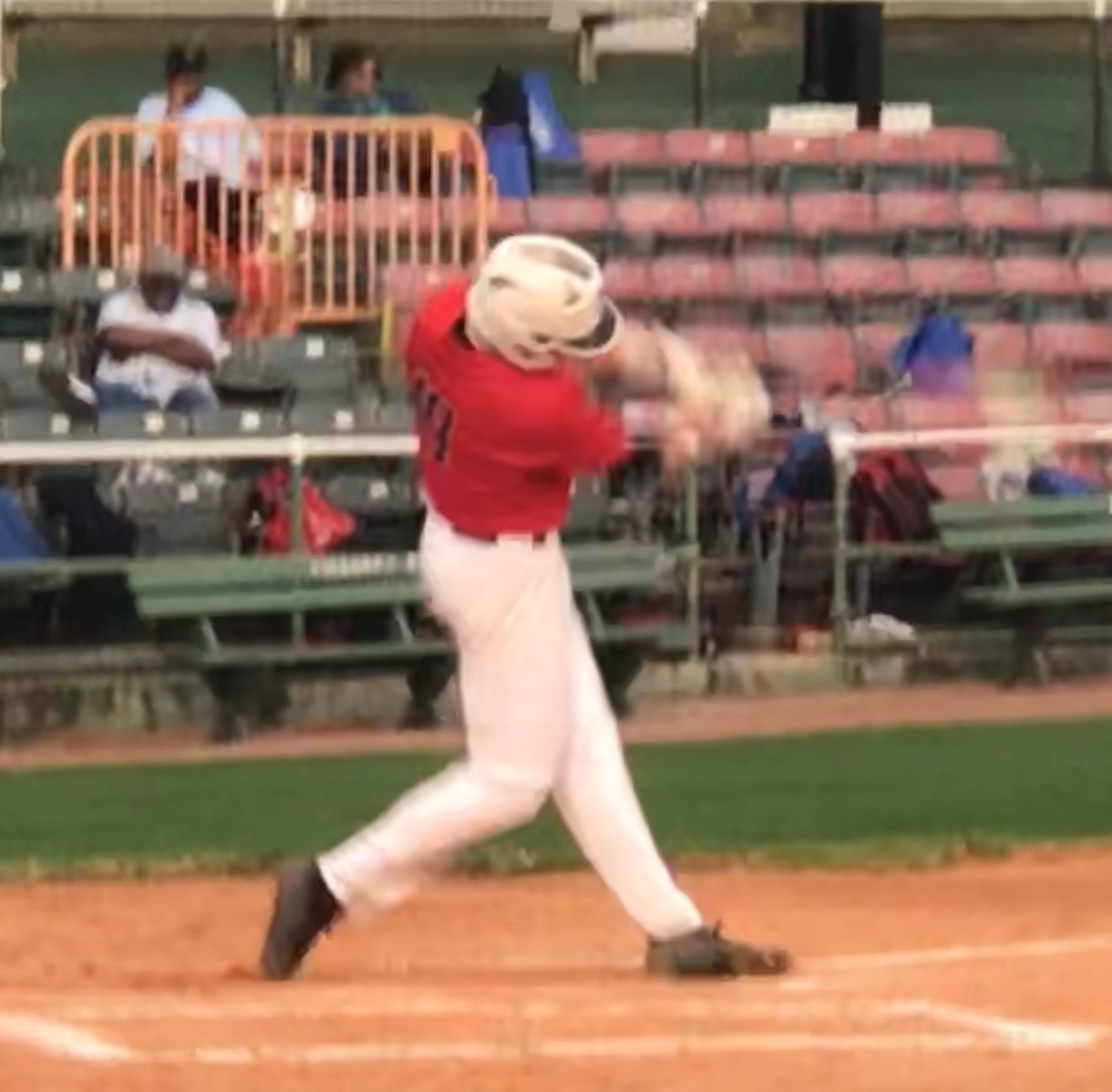 E-mail:MitchellDaly24@gmail.com
Twitter: @mitchdaly24
Parents:
Ed & Cathy Daly
E-mail: edcathdaly@hotmail.com
Cell Cathy 202-904-0314
Cell Ed 724-467-0144
Bob Jones HS Varsity Baseball
Head Coach Jared Smith (256) 627-9167
E-mail: jasmith@madisoncity.k12.al.us
Travel Baseball – Coaches
Summer 2018 East Cobb Astros
Coach Guerry Baldwin
E-mail: guerry@eastcobbbaseball.com
Summer 2017 East Cobb Colt .45

Coach Scott Creel (404) 630-1349
E-mail: screel02@gmail.com
Hitting Coach – Peavy Baseball
Preston Peavy (404) 402-5843
E-mail: coachpeavy@peavybaseball.com