Armando Alvarez 1B/OF 6'0 185 lb. Bats R Throws L, 3.5 GPA 1200 SAT, Don Bosco Prep NJ, Class of 2019. Ranked the 3rd best first baseman in NJ, Underclassman All American, rated an 8 out of 10 by Perfect Game, 3 Year Varsity Baseball Player, starting first baseman on a nationally ranked team (25th in nation), 3 x MVP Travel Baseball – Bergen County Tournament Finalists 2017-2018, State Championship Semi Finals 2017-2018. Great student, named to the 2017 Sunshine Northeast Showcase Top Prospect List. Congrats Armando on your signing with Rutgers Univ Newark.
Coaches Comments:
Farrah Scout Team –
Coach Frank Montalvo
732-580-0548 fm777@verizon.net
Armando Alvarez is a 1B from Farrah Scout. Alvarez is an aggressive player that attacks the baseball and does not let the ball play him just because it may be a difficult pick. He's aggressive with the glove and takes it through the baseball. His footwork is excellent, he understands where his feet need to be and maximizes the distance he can cover while keeping contact with the bag. Good bat speed. Mechanics on his swing are very good for his age. Short, compact swing. Potential for a lot of power.
Armando Alvarez has a medium frame with an athletic build. His primary position is first base, secondary outfield; he centers and funnels the baseball well out front – works through exchange with fluid, clean actions- compact arm circle at separation and released from a three-quarters slot topping out at 83 mph. Defensively – from the outfield, shows smooth, deliberate footwork while closing to the baseball.
Offensively – right handed hitter with an even, balanced stance. Lower half has rotational actions to contact while hands works on a simple, direct path to contact. Barrel works through the zone on a naturally leveraged plane with present bat speed. Flashed the ability to turn the barrel to contact and work to pull side with some authority. Kept things simple, consistently repeating barrel plane creating hard contact throughout batting practice.
Area Code Tryout – Cesar Presbott, Scout New York Yankees:
"Armando had very good footwork with a very good arm and glove. He can also swing the bat very well."
Perfect Game Showcase Batting Highlights:
Armando Alvarez repeated a simple line drive swing path with a naturally leverage plane through extension. Three times all tournament team; the primary first baseman showed a mature approach while at the plate consistently squaring up the baseball throughout the event. Armando Alvarez worked to contact with rotational actions generating a repeatable swing plane with present bat speed. Alvarez consistently produced hard contact with the ability to turn the barrel aggressively.
Perfect Game Tournament Footage July 2018
If you are unable to view the video below click here
Personal Stats
Height: 6′ Weight: 185 lbs
Positions: 1B/OF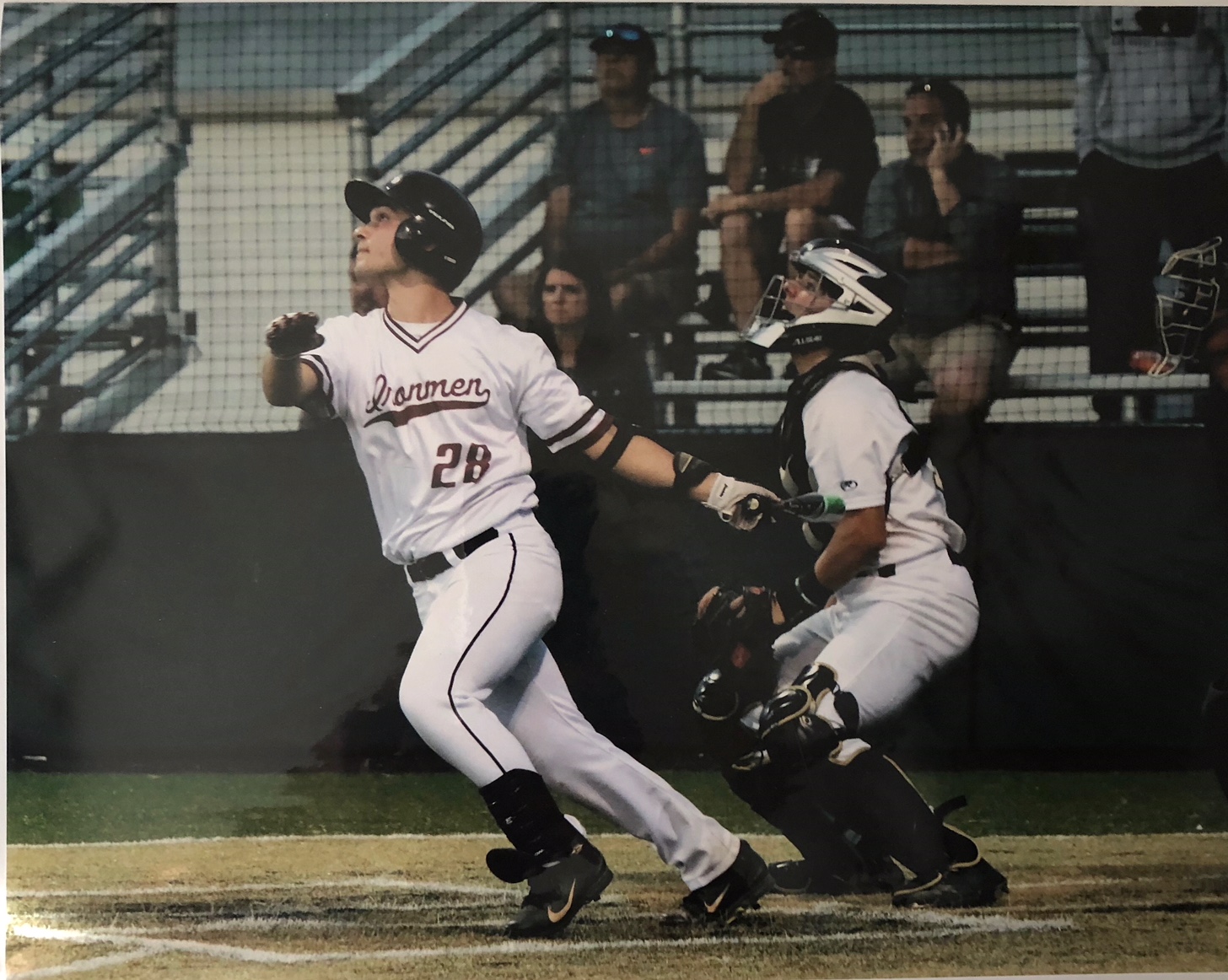 Don Bosco Prep Jersey #28
Farrah Scout Jersey #17
Bats R Throws L
Academics
3.5 GPA SAT 1200 –
Math 610 Writing/Reading 590
Honors Spanish 2019
Honors Math 2016
Desired Major In College: Business Technology
Honors Achievements Activities
Perfect Game 3 x All Tournament Team Selection
2017 Sunshine Northeast Showcase Top Prospect
Ranked 3rd Best First Basemen in NJ
Perfect Game Grade: 8 – Excellent College Prospect
Underclass All American
Varisty Baseball Team – 10, 11, 12
Starting 1B – Nationally Ranked Team – 25th in the Nation
Bergen County Tournament Finalists – 2017, 2018
State Championship Private Schools Semi Finals – 2017, 2018
Led JV Team – BA .520, 10th Grade
School Activities
Nominated Future Leaders – Don Bosco Prep
Nominated Student Athlete Leadership Program
National Society of High School Scholars
Spanish Club
Other Activities
1st Degree Black Belt (MMA)
Member Winning Team Norther Valley Coyotes –
2015 Perfect Game Super 25 in Staten Island NY
Member Winning Team NJ Storm –
2016 Perfect Game Super 25 in Staten Island NY
Member Winning Team –
Northern Valley Ravens Sports At the Beach 14, 15, 16
Member Winning Team NV Coyotes Diamond Nation –
World Series Champions Named MVP
Member Winning Team – Tournament of Champions Baseball Heaven
Bergen County Grizzlies 2015 Named MVP
Member DB Razorbacks Freshman Tournament –
Perfect Game Super 25 Staten Island NY 2016
Holdrum Hawks Middle School Champions 2016 Named MVP
Member Winning Team Farrah Scout –
Frasier Elite World Series Tournament in Brick Township NJ 2017
Member Winning Team Farrah Scout –
Best of the East Tournament Championship 2017
Community Service
Spartans Baseball Clinic Volunteer 16, 17, 18
Don Bosco Prep Baseball Summer Camp 17, 18
Our Lady Of Mercy Church Camp Councilor 17
Work Experience
Hitting Coach Spartans Baseball Clinic
Don Bosco Camp – Coached Team
Contact Information
Prospect
Armando Alvarez (201)-906-8957
armando.alvarez@donboscoprep.org
Twitter: _mondoo23

Parents
Al & Janet Alvarez (201) 637-7993
alalvarez5@verizon.net
Don Bosco Prep High School
492 N. Franklin Turnpike
Ramsey, NJ 07446

HS Varsity Head Coach
Michael Rooney (845) 323-3583
mokerrooney@gmail.com
Summer Travel Baseball – Farrah Scout
Frank Montalvo (732) 580-0548
Toronto Blue Jays Scout
fm777@verizon.net
Strength + Conditioning Coach
Michael Davenport (201) 446-7757
davenpo52@gmail.com
Hitting Coach
John Picarello (914) 980-3337
jpicbaseball15@gmail.com
Arm Strengthening Coach
Victor Santos (973) 449-5630
6 Years MLB Player
CSCS MS- Exercise Science Coach
Michael Davenport 201-446-7757
traindsc@gmail.com