Austin East, Bob Jones High School Patriots, Madison City, AL. – LHP, 6' 1", 175 lbs., DOB 3/28/01, Class of 2019; 2018 Team Alabama Selection – 2018 High School All-Star Event in Troy, AL. Austin faced 10 batters. He recorded the following: 4 strike outs, 3 ground outs, 1 pop out, 2 hits, Strikes = 26, "4 were foul balls with 2 strikes" Balls = 11. Total of 37 pitches.
Congratulations Austin, on your signing with the University of AL Huntsville – onto compete at the next level!
Austin East is a 3 year varsity pitcher only. In the 2018 season, he was a key pitcher on the varsity squad and posted the following pitching numbers: 62.2 innings, 14 games played, 11 games started, 7-2 record, 54 K's, 2.793 ERA, and led the team with a 7-2 pitching record as the team's starting pitcher.
He excels in pitching, showing good mechanics, good footwork and reaction when ball is hit, and a strong arm with good velocity. Austin is a tireless worker who is always striving to improve his game. This strong work ethic has gained him the respect of all of his teammates. He is recognized by his teammates and coaches alike as a leader on the field and in the classroom.
During the year he came on strong and became one of the post season's Top Starting Pitchers for the Bob Jones Patriots.
Austin East has pitched against the team's toughest competition. His fastball has hit 86 mph and averages 82 mph; additionally, he throws a good breaking ball and change up; throws each of his pitches effectively to the types of batters he faces.
Austin East is the #1 starting pitcher for his summer travel team, Team Elite out of Winder, GA. (Contact: Romas Hicks 770-598-2807 rhicks.teamelite@gmail.com) and is their go to pitcher when the team faces the strongest competition. He was a Perfect Game All Tournament Team Selection 8 times in the 2017 season.
Academically Austin maintains a 3.5 GPA and has done a lot of volunteer/community work. He's worked the miracle league in Northern Alabama his freshman, sophomore, and Junior year. He's also help out Rainbow Elementary when the Pre-K through 5th grader's had their field day. Austin has also help Bob Jones high school with their baseball kids camp.
Coaches Comments:
A consistent pitcher, throws a lot of strikes, Austin East is a Pitcher Only and has been a starter for every team he's played on since his 9U travel team. He has excellent pitching abilities with good accuracy. His top velocity is 87 MPH and consistent between 80-83 MPH.
Links of Interest:
Austin East #22 2018 Pitching Stats
8 x PG All Tournament Team Selection 2017
2018 Summer Game Footage June & July Team Elite
If you are unable to view the video below click here
2018 Game Footage 62.2 IP, 54 K's, 2.793 ERA, 7 W 2 L
If you are unable to view the video below click here

Personal Statistics
Height 6′ 1″ Weight 175 lbs
LHP FB (87 mph), Breaking & Change Up
3 Year Varsity Player
HS Jersey #22, Team Elite #28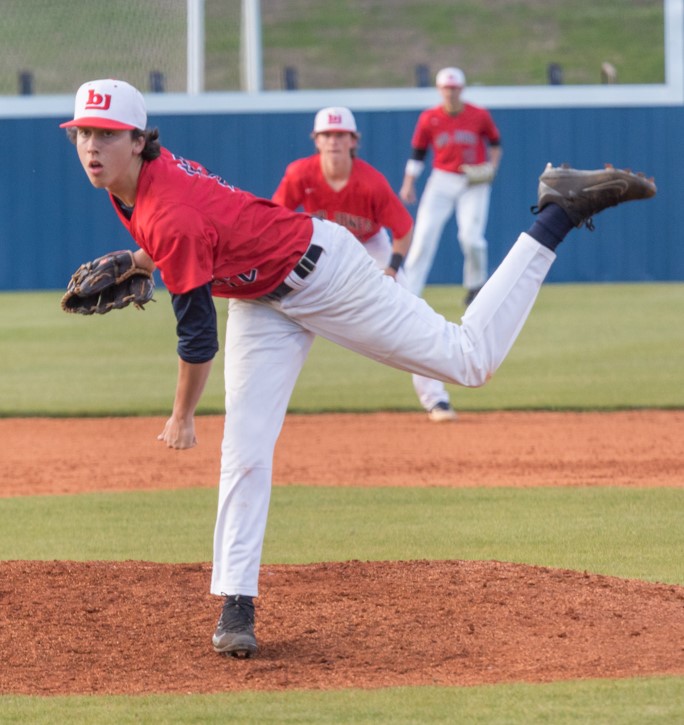 Academics
GPA: 3.5 ACT: 27
Gifted Program 1st – 12th
AP Calculus 2018 11th
Advanced Placement Calculus
Pre-Ap Geometry
Pre-Ap Algebra 2/trig
Pre-Ap English 9-12
Pre-Ap Calculus
Human Body Structures and Functions
Foundation of Health Science
Desired Major in College: Medical Field
SCHOOL ACTIVITIES AND HONORS
2018 November Signs UAH
2018 Team Alabama Selection
State Championship Bracket Elite Eight 2018
State Championship Bracket Final Four 2018
Varsity Baseball Team: 10, 11, 12
Recipient of 2014 Panthers Pitcher of the Year
Gifted Program 1st – 12th
AP Calculus 2018 11th
Advanced Placement Calculus
OTHER ACTIVITIES AND HONORS
Member Team Elite South Summer 2017
8 x Perfect Game All Tournament Team Selection
Member Team Elite 17U Summer 2018
COMMUNITY AND VOLUNTEER ACTIVITIES
Rainbow Elementary Grades Pre-K- 5th Field Day
Miracle League Volunteer Baseball – 9th, 10th, 11th
Contact Information
Prospect: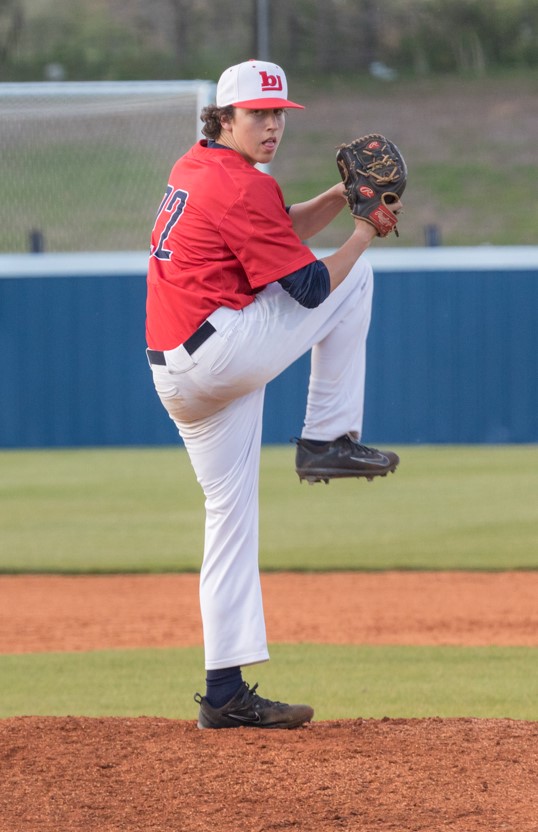 Austin East 256-503-2437
Austin.c.east2@gmail.com
Parents:
Jeff & Lisa East
Jeff 256-503-5925
jeff.east@adtran.com
lisa.east@vertivco.com
Bob Jones High School
650 Hughes Rd
Madison, AL 35758
Bob Jones Varsity Baseball
Head Coach Jared Smith 256-627-9167
jasmith@madisoncity.k12.al.us
Summer Travel Baseball
17U Team Elite
Brad Bouras – GM/Owner
bbouras11@gmail.com
Jay Flint – Director of Operations
229-886-4294
flynt1507@gmail.com
Romas Hicks – Manager
770-598-2807
rhicks.teamelite@gmail.com