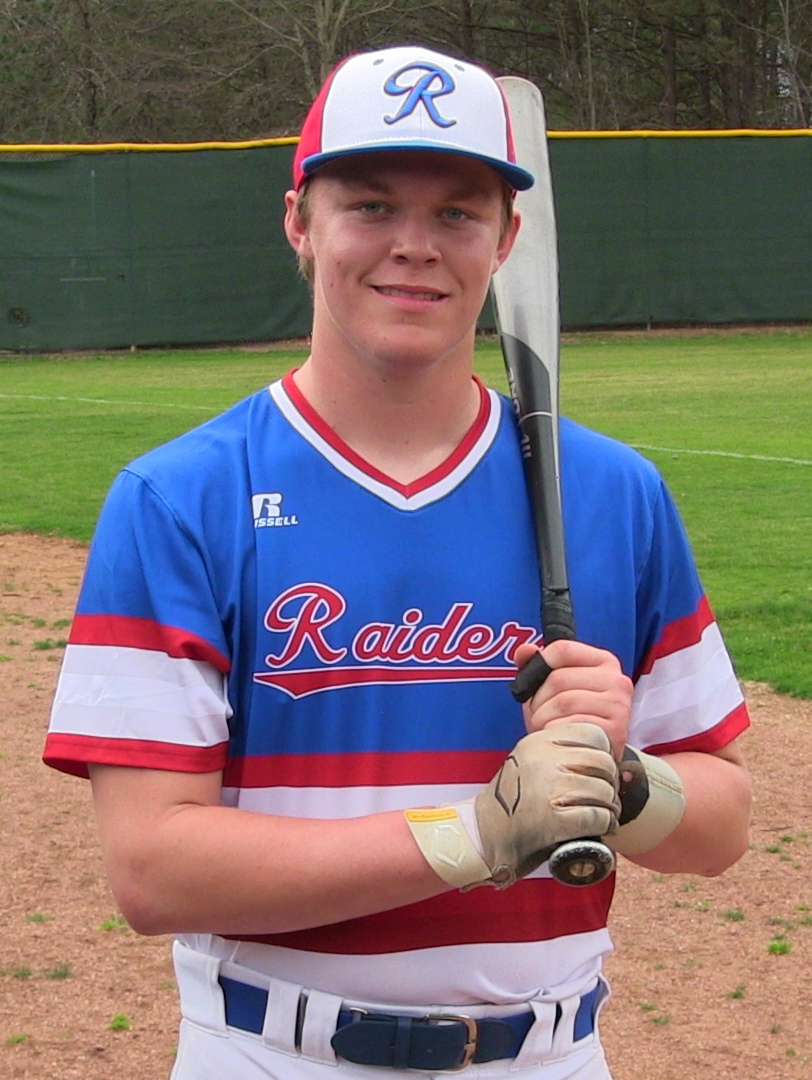 Scouting Report – Patrick Hope, 1B/OF, 6′ 195 lbs. Bats L Throws L Class of 2017: MVP, Region Player of The Year 2017 Stats: .481 BA, .620 OB%, 37 H, 5 2B, 1 3B, 26 RBI. Congrats on a great senior season and best of luck as you "Compete at the next level" Headed to Centre College Danville KY. – Rawlings Perfect Game Pre Season All American 2016 Honorable Mention, 2016 Georgia Dugout Club Top 100, batting from the 3 or 4 hole, is annually the most dangerous hitter on his high school and travel teams. He hits with authority to both left and right fields, as the situation dictates. Patrick Hope is aggressive in his approach at the plate, and yet has good command of the strike zone. He is always a tough out and is rarely a strikeout victim.
In the field, this sturdy left-hander is a gifted first baseman and occasional outfielder. Patrick improves the infielders' confidence with a skill for reading the throw and making the difficult scoop or smart play at first. He tracks the ball well in the outfield and gets the essential jump by positioning himself smartly.
Patrick is fundamentally sound in all aspects of the game. He is disciplined and has a strong work ethic. He is confident and demands excellence of himself. He expects to be among the best players on the field. Patrick has annually competed in 60 to 80 baseball games versus all-star and elite travel team level competition and at elite tournaments for the past 6 years.
Patrick Hope is a two sport athlete and brings a defensive end's aggression, competitive spirit and leadership to the dugout. He is highly regarded by his teammates and coaches. Patrick competes to win every at-bat, every inning, of every game.
Patrick plays his high school baseball at Riverwood International Charter School which competes at the AAAAA level in Georgia. Riverwood, historically has been among the most successful and well regarded baseball programs in the talent-rich Atlanta region. Patrick also plays elite travel baseball for the Sandy Springs Terrapins (Coach Desmond Atwell E-mail: DAT1405@yahoo.com; Mobile: 404-274-6042) a 17U team comprised principally of dual-sport athletes training to play in college; who compete in elite and nationally significant baseball tournaments throughout the southeast.
Coaches Comments:
Coach Max Gertz, Varsity Baseball, Riverwood International Charter School:
"Patrick Hope is a terrific leader for Riverwood baseball. It's one of his most prominent traits, and he has grown into the role organically, which is one of the more impressive things about a young man. He is a really solid first baseman with great hands and footwork. Patrick's hitting is something that has also grown with his body, he has shown spurts of ability to hit for power, but will just as simply go the other way with an easy and fundamental swing. He will hit anywhere he ends up."
Doug Sams, Travel Team Coach, Hitting Instructor: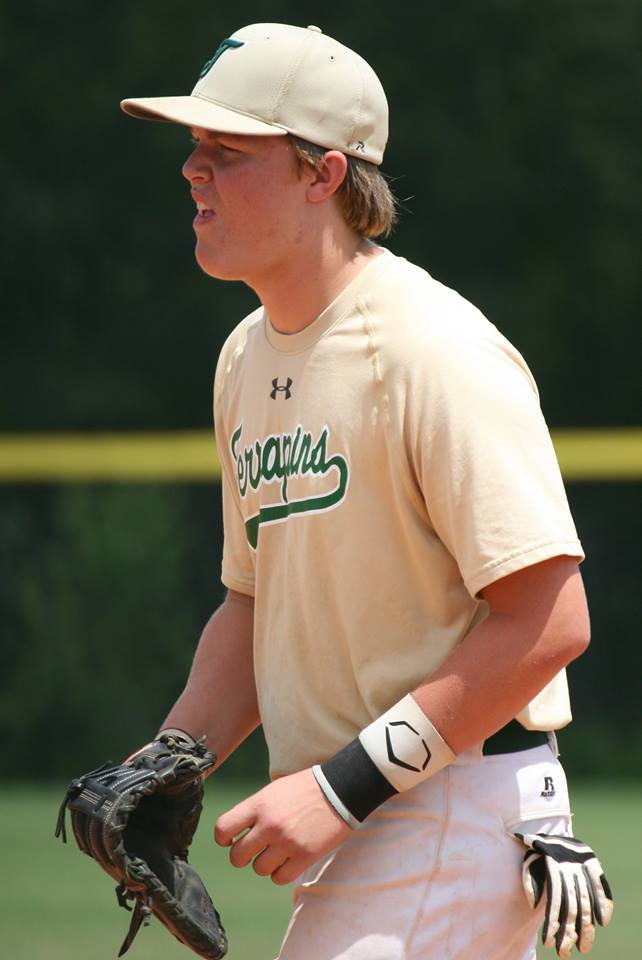 Patrick Hope – "While (his baseball) skills are important, they only partially reveal what makes Patrick special. It's obvious he has an exceptional work ethic. Patrick might go 3 for 4 with 5 RBI, and where would you find him after the game? You'd see him hitting buckets of baseballs in the cage, and he'd keep at it until the lights went off. I never saw Patrick sitting in the dugout. The minute he walked off the field he would grab his bat and find a place to swing."
"….he'd pull teammates aside with an insight if he thought it would give them an edge. He'd also find a teammate who might be struggling and say something to lift his confidence. I often tell my current players about the way Patrick approaches the game. He's a rare player — one who makes everyone around him better. Such players are highly sought after, and sorely missed. "
Coach Desmond Atwell; Travel Team Coach:
"Patrick Hope has a high ceiling. He is one of the guys coaches enjoy coaching. He works hard, absorbs what is taught, and he is able to implement in games. True student of the game."
Link of Interest:
Rawlings Perfect Game Pre Season All American 2016
2016 Game Footage Offense & Defense
If you are unable to view the video below click here

Personal Statistics
Height: 6'0" Weight: 195 lbs
Bats: Left Throws: Left 1B/OF
HS Jersey #5 Terrapins Travel Ball #8
Academics:
GPA: 96.3 (100 pt scale) Class of 2017
AP Classes: World History; US History; Environmental Science
ACT: Pending SAT: 1300 (Scale 1600) Math 660 Reading 640
Riverwood International Charter School – Sandy Springs, Georgia
Honors, Achievements & Activities
2017 Riverwood HS MVP – .481 BA .620 OB%, 37 H, 5 2B, 26 RBI
2017 Region Player of The Year
2016 Rawlings Perfect Game Pre Season All American- Honorable Mention
2016 GA Dugout Club Top 100
2016 WWBA Qualifier – Perfect Game All Tournament Team
Perfect Game All-Tournament Team 2015
Varsity Football FCA Outstanding Athlete Award 2013
Varsity Football Highest GPA –
11th Grade Riverwood International Charter School – 2015
JV Baseball MVP Riverwood International Charter School – 2015
National Honor Society Member 2016
National Art Honor Society Member – 2015, 2016
Beta Club Member 2016
Principle's List every semester 2013, 2014, 2015
Riverwood International Charter School Ambassador
Dual Sport Athlete
Travel Baseball:
2016 Terrapins – Coach Desmond Atwell
2015 Terrapins – Coach Desmond Atwell
2013 NYO All Stars – Coach Doug Sams
2012 NYO All Stars – Coach Doug Sams
2011 Warriors – Coach Billy King
2010 NYO All Stars – Coaches Freddie Achecar & Billy King
Volunteer Work:
Mentor for 3 Students – Middle Years Program –
Riverwood International Charter School – 2015/16
All-Star Team Coach – Northside Youth Organization – 2014
Contact Information
Prospect:
Patrick Hope
E-mail: patrickdhope73@gmail.com
Mobile: (770) 910 4914
Parents:

Father: Mel Hope
E-mail: hmhope3@att.net
Mobile: (404) 375 3339
Mother: Trish Hope
E-mail: hopehouse@att.net
Mobile: (404) 402-9033
High School Team Head Coach
Mike Santoro Mobile: (404) 271-9575
E-mail: santoro@fultonschools.org
Travel Baseball
Sandy Springs Terrapins
Head Coach/Manager Desmond Atwell
E-mail: DAT1405@yahoo.com
Mobile: (404) 274-6042
Hitting Instructor
Doug Sams Mobile: (770) 367-7754
E-mail: dsams@bizjournals.com