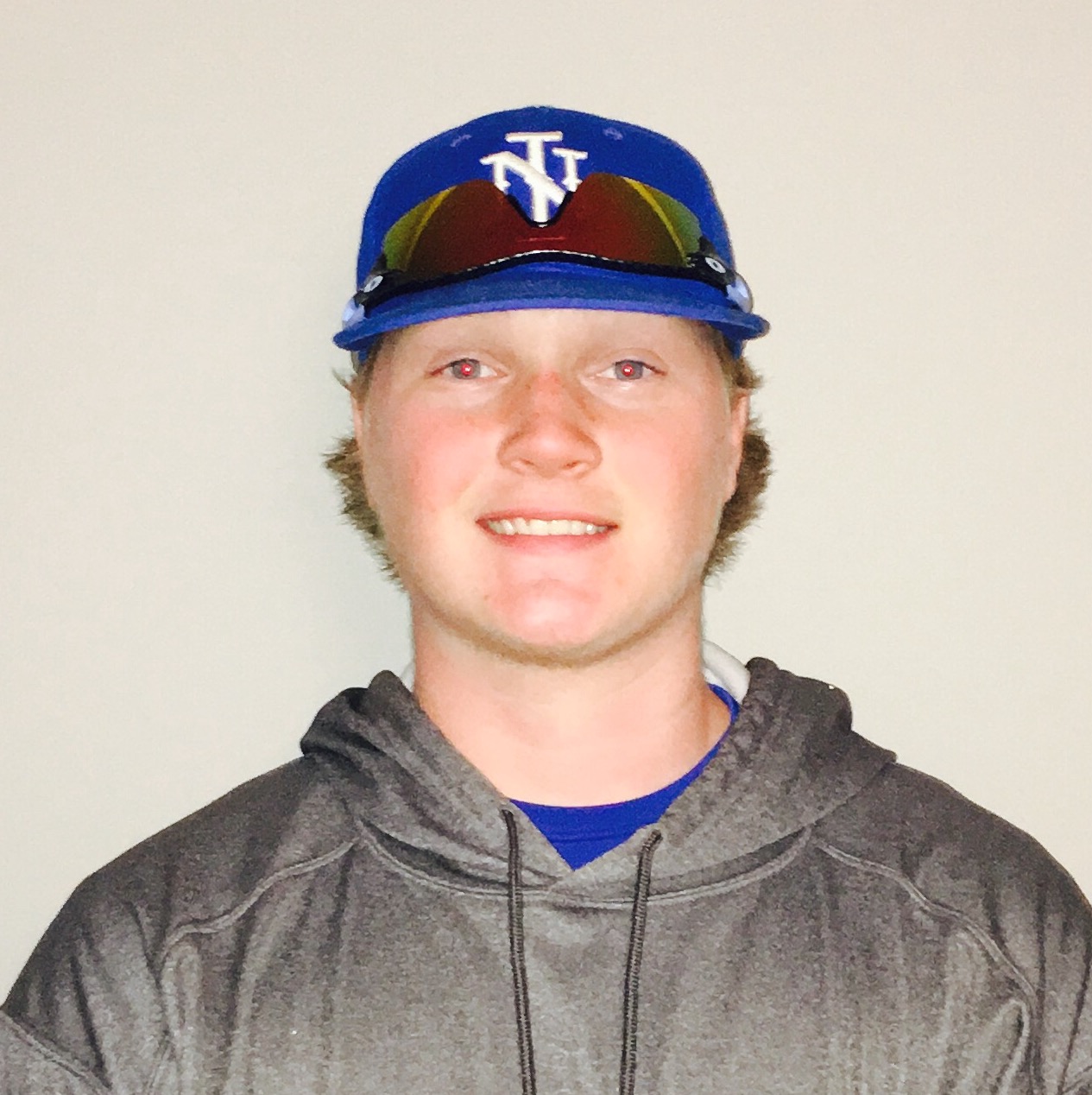 Scouting Report – Hayden Dwyer is a 6′ 3″ 215 lbs 3B class of 2017 at North Atlanta High School in Atlanta, GA. A multi-year letterman at 3B, he led the team this last season in batting average, OBP and slugging (.358 BA/.493 OBP/.396 SLG) while winning the Warrior Award for Most Valuable Player as a junior. In Georgia region 7-AAAAA , Hayden was third in the region in OBP and sixth in batting average in 2016. He was selected to the 2016 Atlanta Public Schools All-Star Game at Turner Field and started at third base.
In the summer and fall, Hayden Dwyer plays for the Ninth Inning Marucci Royals 17U and Ninth Inning Marucci Elite teams. This past fall, he posted .333 BA, .452 OBP and .458 SLG in three wood bat tournaments in Atlanta, GA and Fort Myers, FL.
Hayden Dwyer hits for both power and average to all fields with team leading contact rates and excellent plate discipline, consistently batting from the three, four or five hole. He excels defensively at third base with quick feet and reaction time, above average range and a strong arm with quick release. He throws well on the move and excels at bunt coverage. He can play any infield position and is used predominantly at 3B on his high school and travel teams and 1B as needed.
2016 Game Footage Offense & Defense BP Cage Session
If you are unable to view the video below click here
Personal Statistics
Height 6′ 3″ Weight 215 lbs
Bats R Throws R
Primary Position 3B Secondary 1B
HS Jersey #21 Royals #12
2016 HS Stats: Led his team –
.358 BA .493 OBP .396 SLG
Academics
GPA: 3.20 ACT: 27 (30 super scored)
International Baccalaureate K-12
International Baccalaureate Diploma –
Candidate 2017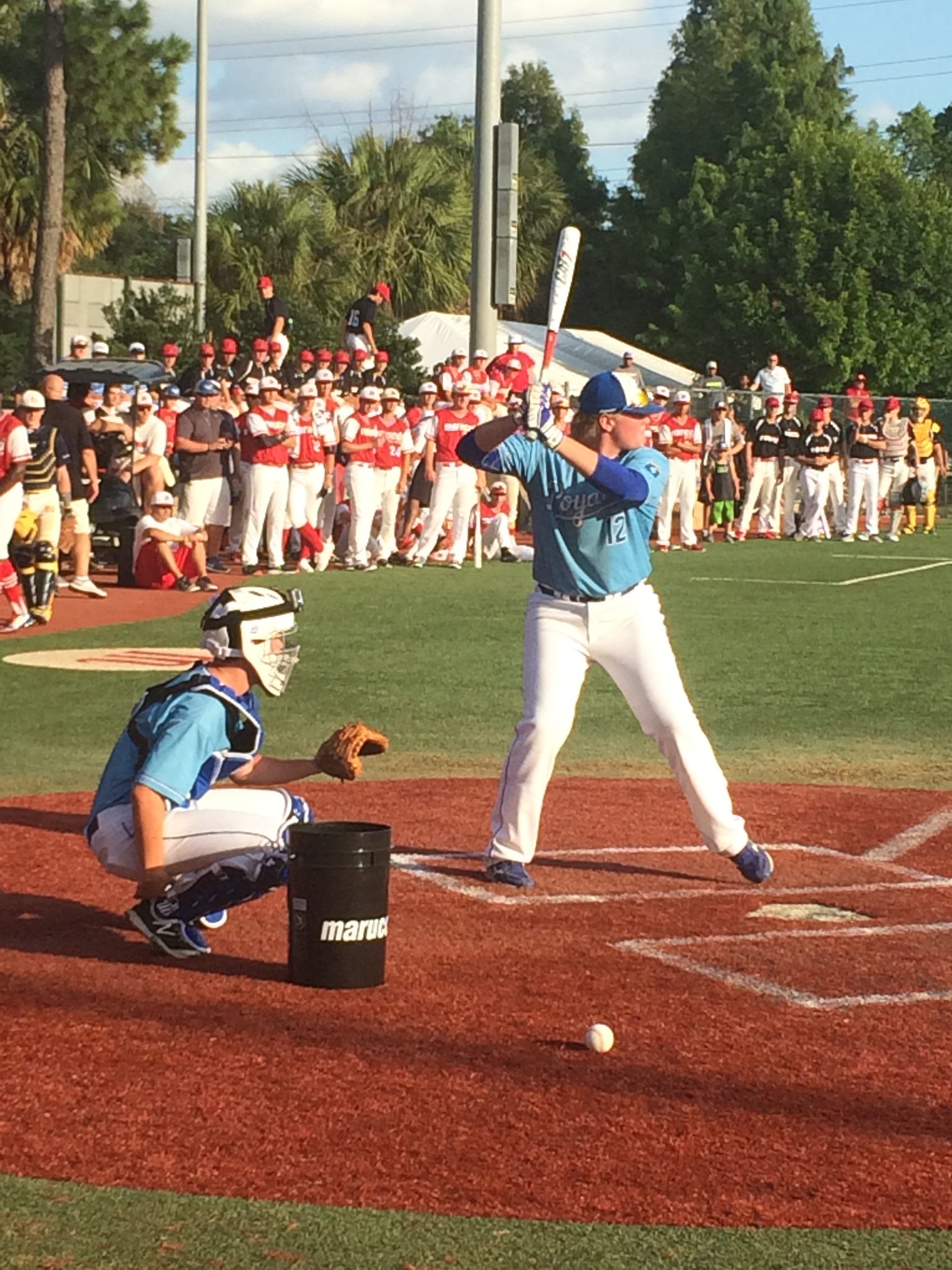 AP World History, AP Human Geography
Gifted Program 1st – 12th grade
Activities and Honors
2 Year Varsity Baseball Starter
2016 Warrior Award MVP
Led 2016 team: .358 BA .493 OB .396 SLG
2016 Regular Season: 3rd in Region OB, 6th in BA
2016 Atlanta Public School All Star Team –
sponsored by LEAD Atlanta
Perfect Game All Tournament Team –
2016 17U BCS Finals Fort Meyers, FL. (.333/.429/.389)
Perfect Game All Tournament Team –
2015 16U East Cobb Invitational (.400/.500/.400)
Community and Volunteer Activities
Youth baseball coach and umpire – 5U – 8U
Multi-Year Christopher League Buddy –
Atlanta Baseball League for children with disabilities
Elementary and Middle School Foundation –
Fundraiser Volunteer
Atlanta Community Food Bank Volunteer

Park Pride – Atlanta City Parks Volunteer
Travel Baseball
2016 – Ninth Inning Marucci Royals 17U &
Ninth Inning Royals Marucci Elite
2015 – Ninth Inning Marucci Royals 16U
2014 – Atlanta Blue Jays 15U
2013 – NYO All Stars 14U
2012 – NYO All Stars 13U
2011 – NYO All Stars 12U (District Champions)
2010 – NYO All Stars 11U (District Champions)
2009 – NYO All Stars 10U (State Runner Up)
Contact Information
Prospect:
Hayden Dwyer 404.376.2121

E-mail: hjd.dwyer@gmail.com
Twitter: @haydendwy
Parents:
Jim and Lisa Dwyer 404.307.5126
E-mail: jfdwyer@me.com
High School Varsity Baseball Coaches:
Head Coach – Shane Owen 229.548.1169
E-mail: showen@atlanta.k12.ga.us
Assistant Coach – PJ Millet 404.734.9332
E-mail: PJ Millet pjmillet04@gmail.com
Ninth Inning Coaches:
Royals 17U & Marucci Elite – Vic Radcliff 614.397.6440
E-mail: vic@ninthinningbaseball.com
16U – Justin Edwards 912.308.7939
E-mail: justin@ninthinningbaseball.com