2016 Georgia Dugout Preview – "Player To Watch"
4 Year Varsity Player SS/2B
All Region 6-AAAAAA 2nd Team
Most Valuable Player – Defense & Offense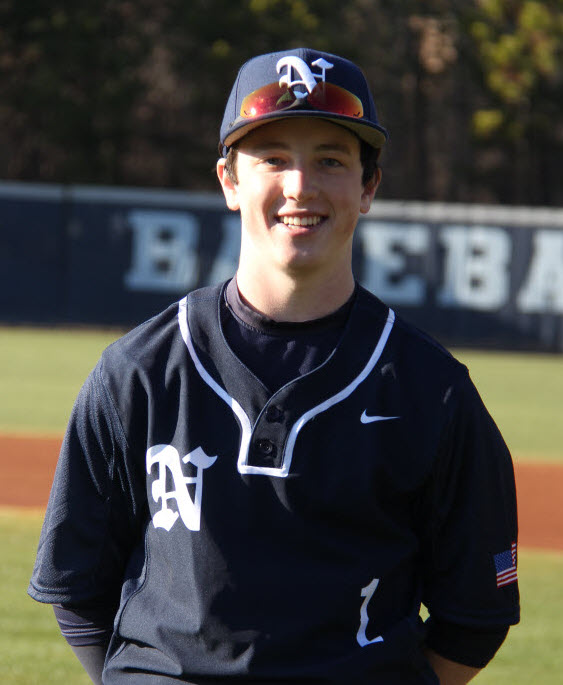 Scouting Report – Sam Nadel SS/2B 5'9" 165 lbs Bats Right – Throws Right Northview High School – Johns Creek, GA Jersey (#1) Team Elite Louisville Sluggers (#10) – Winder GA.  Class of 2016.
He lettered as a freshmen and has played at the SS/2B positions since his freshmen year.
2015, junior year, Sam's season's stats were the following: .360 BA (lead off batter), .473 OBP, .506 SLG, 10 RBI, and .965 FLD%. These numbers earned him recognition as 2015 All Region 6AAAAAA 2nd Team.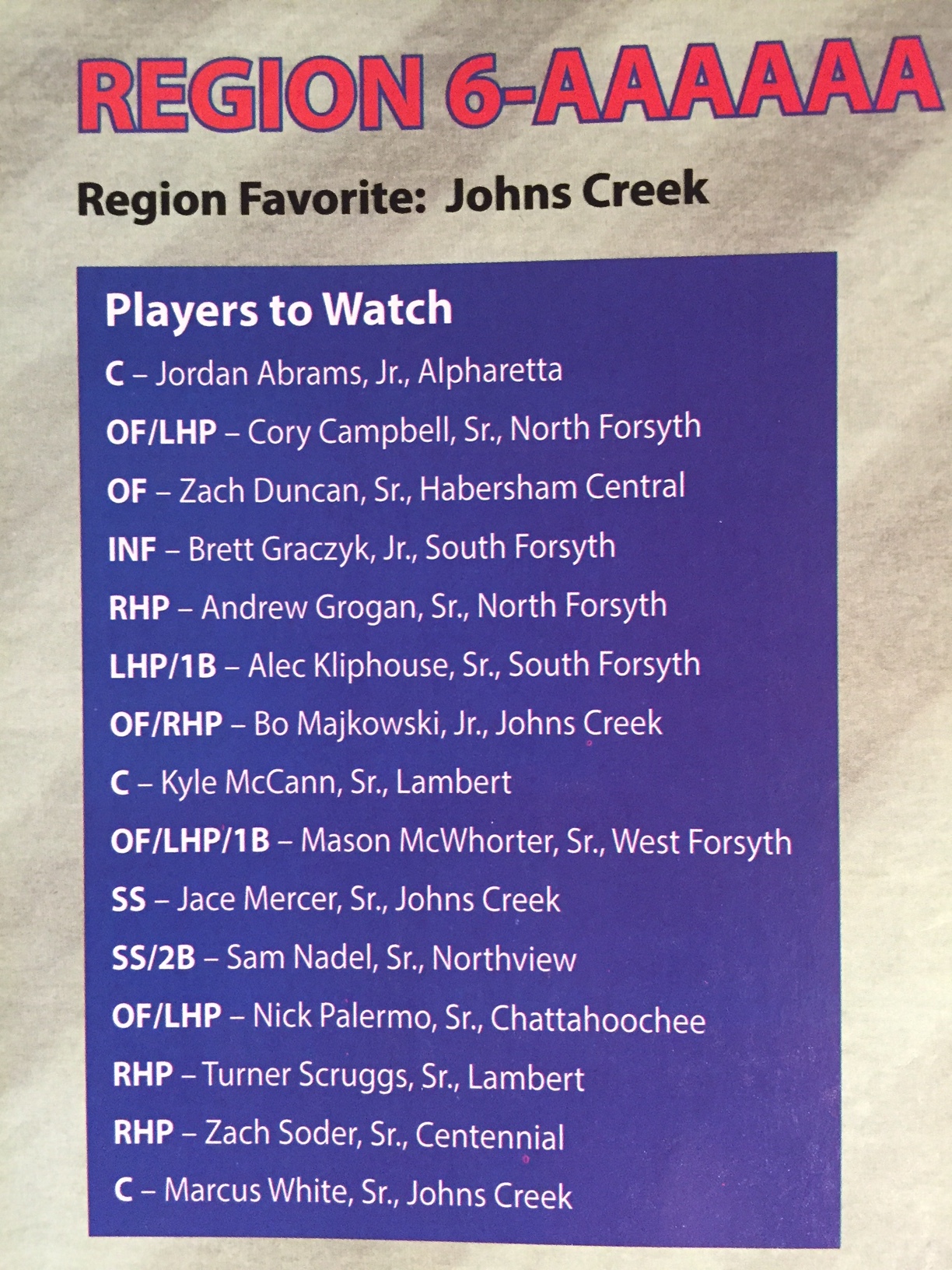 [Image 2016 GA Dugout Preview – ]
As a lead-off hitter, Sam possesses outstanding bat control, bat speed and plate discipline resulting in a very high on base percentage. He exhibits precision fielding, is mechanically sound (as his high school record indicates; 3 years in a row team top fielding percentage) and skillfully exhibits smooth, quick, soft hands on defense. Sam also has exceptional range coupled with great foot work, a strong accurate arm and a quick release. His savvy baseball acumen has gained him respect by peers and each year he has been acknowledged as a team leader by his coaches.
Sam's sophomore year, he played varsity and was designated starting 2nd basemen and earned the highest fielding percentage – .962 (75/78).
As a freshmen, Sam's fielding percentage was .976 (40/41) earning him MVP defensive player of the year and was called up to the varsity team.
Summer 2014 and 2015, Sam played for Team Elite out of Winder, Georgia. He competes at 2nd base and shortstop. In 2013, he played for GAV as starting shortstop and relief pitcher.
Coaches Comments:
Northview High School Head Coach Aaron Wilkens wrote:
"Sam Nadel is a coach's dream as a player. He is athletically skilled, but that only scratches the surface when it comes to his value for a team. Sam is a student of the game that is always striving to get better. He is competitive and will do whatever it takes to win. There is nothing more important to him than the score at the end of the game. Sam is one of the most reliable players that I have ever coached; on the rare instance that he does make a mistake, one can rest assured that he will not make the same mistake twice. A team cannot be successful without players with the mental makeup that Sam possesses. He is a player and person that I will vouch for any day of the week."
2015 PG 17U National Tournament Game Footage Video
If you are unable to view the video below click here


2015 Skills Video BP & Infield
If you are unable to view the video below click here


Personal Statistics:
SS/2B 5'9" 165lbs
Bats Right – Throws Right
Northview High School – Johns Creek, GA Jersey #1
Team Elite Louisville Sluggers #10 – Winder GA
Academics:
Current GPA 4.17 Class of 2016
ACT: 32 SAT: 1910
AP Calculus (12th)
AP Economics (12th)
AP Spanish (12th)
AP Lang (11th)
AP Psychology (11th)
Honors Spanish (9th, 10th, 11th)
Honors English (9th, 10th)
Honors Math (9th, 10th, 11th)
Honors Awards Achievements
Principals Honor Roll/Honor Roll (9th, 10th, 11th)
2016 GA Dugout Preview – Player To Watch
MVP Defensive Player
MVP Offensive Player – 2015
All Region 6AAAAAA- 2015
GHSA Baseball Team – 2nd Team
Varsity Baseball – 9, 10, 11, 12
Team Atlanta Baseball Silver Medalist –
JCC Maccabi Games 2012 Memphis, TN
Junior Titans Award – voted by his peers
Contact Information
Prospect:
Sam Nadel Cell: 770-826-0292
E-mail: samnadel@yahoo.com
Parents:
Marc and Sonia Nadel
Cell 770-826-7600
E-mail: sonianadel@yahoo.com
E-mail: mnadel@bellsouth.net
Coaches:
Aaron Wilkens – Head Coach                                                        

Northview High School – Johns Creek, GA
760-809-8167
E-mail: wilkensa@fultonschools.org
Brad Bourras – Team Elite Program Director/Owner
Team Elite Travel Baseball – Winder, GA
E-mail: bbouras11@gmail.com
Chris Case – Private Hitting Instructor
McCann's Windward Baseball Academy
Former MLB Scout Los Angeles Dodgers
Head Baseball Coach (6th-8th) Northview Jr. Titans
John Trautwein Cell: 770-823-0463
Former MLB player Boston Red Sox and Montreal Expos