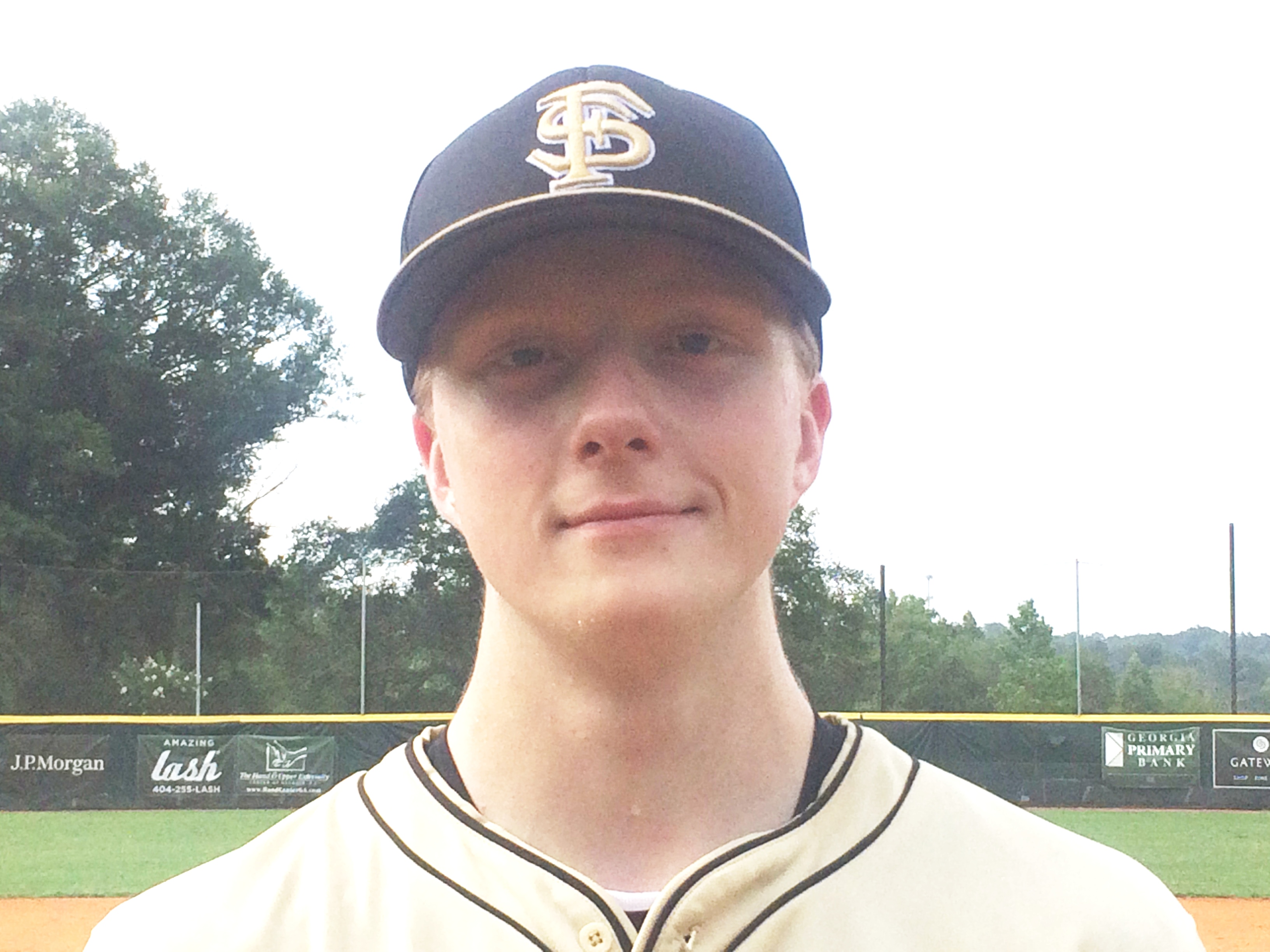 Scouting Report – Brett O'Connor is a 6'2", 175 lbs. right-handed pitcher with an over-the-top arm angle. He has a moderate leg kick in both the windup and stretch, along with a quick slide step that he commonly uses with runners on first and second.
Brett O'Connor throws both a four-seam and two-seam fastball, a twelve-six curveball with late break action, and a circle-changeup. His curveball has around a twelve mph delta from his fastball and his changeup has about a five mph delta.
Brett O'Connor has a very strong work ethic on and off the field and during his junior year he posted a 1.27 ERA during his high school season. He still has room to grow and fill out which will lead to higher velocities on his fastball in the future.
Academics – Brett O'Connor is a high achiever attending Don Bosco Prep High School in Ramsey N.J. where he is carrying a 4.0 GPA, has scored 790 Math II & 720 Chemistry on the SAT 2 exam – ACT 31 and takes numerous AP classes.
2016 Perfect Game Tournament Footage – Pitching
If you are unable to view the video below click here

2016 Skills Session BP- Infield 3B/SS
If you are unable to view the video below click here

Personal Statistics
Height 6′ 2″ Weight 175 lbs.
Bats R Throws R
Jersey # 37 Farrah Scout
Academics
Don Bosco Prep High School
492 N Franklin Turnpike
Ramsey, New Jersey 07446
GPA: 4.0
SAT 2: Math II 790, Chemistry 720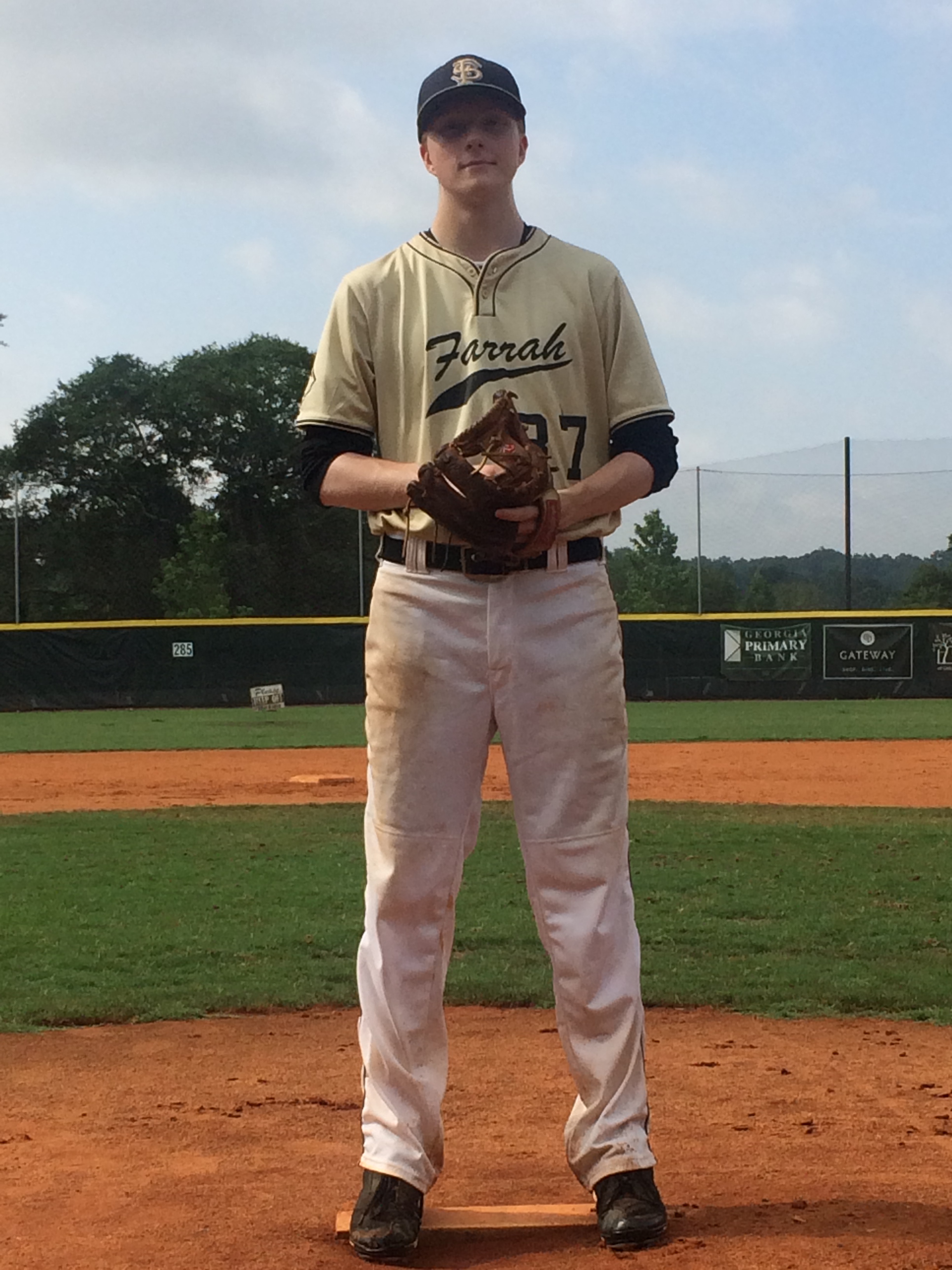 ACT: 31 (Retake in September 2016)
2017 AP Psychology, AP English Literature,
2017 AP BC Calculus, AP Physics,
2016 AP English Language & Composition,
2016 AP US History, AP Biology,
2015 AP Chemistry
Desired Major in College: Electrical Engineering
SCHOOL ACTIVITIES AND HONORS
Varsity Baseball Team: 12
Junior Varsity Baseball Team: 10, 11
Freshman Baseball Team: 9
AP Scholar (11, 12)
National Honor Society (11, 12)
Mu Alpha Theta (10, 11, 12); treasurer (12)
English Honors Society (11, 12)
Honor Roll (9, 10, 11)
Bass Clarinet (9, 10, 11, 12) – play in school band, spring and
winter school concerts, school masses, local nursing homes,
and Ramapo College Music Festival
Ironman Newspaper, Don Bosco Prep (12) –
sports writer for school newspaper
Columbia University HS Summer Program (2014-16) –
studied Entrepreneurship and Innovation:
New Product Development(Summer 2016);
Business, Finance and Economics (Summer 2015);
studied The Stock Market (Summer 2014)
OTHER ACTIVITIES AND HONORS
Baseball (Varsity) – 12th  (pitcher)
Baseball (Junior Varsity) – 10th (pitcher); 11th (pitcher);
2016 Woodbat Classic Champions, ERA: 1.27
Baseball (Freshman Team) – 9th (P/3B);
2015 Bergen County Charity Classic Champions;
2014 Woodbat Classic Champions
Baseball (Club Farrah Scout) – Summer 2016 (P/3B);
pitched 1 hitter (99 pitches); Dutchess County College Tournament –
(2 hitter, 97 pitches, 6 1/3 innings)
New England Pulse. Cortland University  (10th) –
selected by coach to play 3B for collegiate ready team in college showcases
Baseball (Wladyka Baseball Team) –
Summer 2015 (pitcher), Fall 2015 (P/3B)
Baseball (Wladyka Travel Baseball) –
Fall 2014 (P/3B); 2nd place, Perfect Game Northeast Qualifier
Baseball (DB Razorbacks) – Summer 2014 (P/3B);
Northeast Triple Crown Champions; 11th place,
Triple Crown National Tournament, Myrtle Beach, SC
COMMUNITY AND VOLUNTEER ACTIVITIES
Project Line D.R.I.V.E. (9th, 10th, 11th & 12th) –
founded project to collect and refurbish used baseball equipment
and distribute it to children in the Dominican Republic on behalf
of the Felix Cueto Little League; over 400 pounds of equipment donated
Don Bosco Ambassador (10th, 11th, 12th) –
escorted potential students during school visits, introduced
them to the school community
Contact Information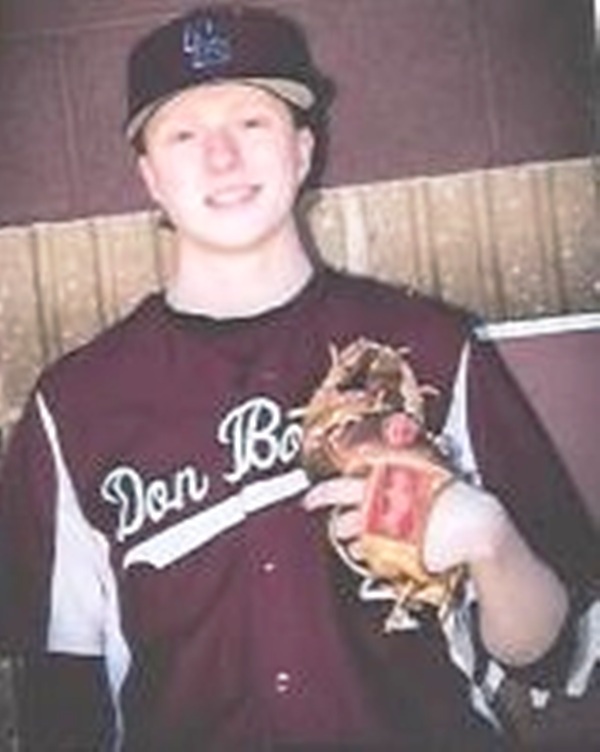 Prospect
Brett O'Connor cell: 201-749-2789
E-mail brett.w.oconnor@gmail.com
Parents
Denise & Bill O'Connor
Denise cell 201-819-4636
E-mail: deniseo@optonline.net
Bill cell 551-579-3170
E-mail: wybillo@yahoo.com
High School Head Coach –
Michael Rooney cell 201-327-8003
E-mail: mrooney@donboscoprep.org
HS Pitching Coach –
Jim Wladyka 201-852-0768
E-mail: Joewladykabaseball@yahoo.com
Farrah Scout Elite Travel Baseball
Coach/Manager
Frank Montalvo cell 732-918-1972
E-mail:fm777@verizon.net
Pitching Coach –
Victor Santos cell 973-449-5630
E-mail: drvicsantos@hotmail.com
Hitting Coach/Trainer –
Michael Mobbs cell 845-642-3560
E-mail: mobbsm@felician.edu
Trainer – Michael Hoban
cell 973-809-4151