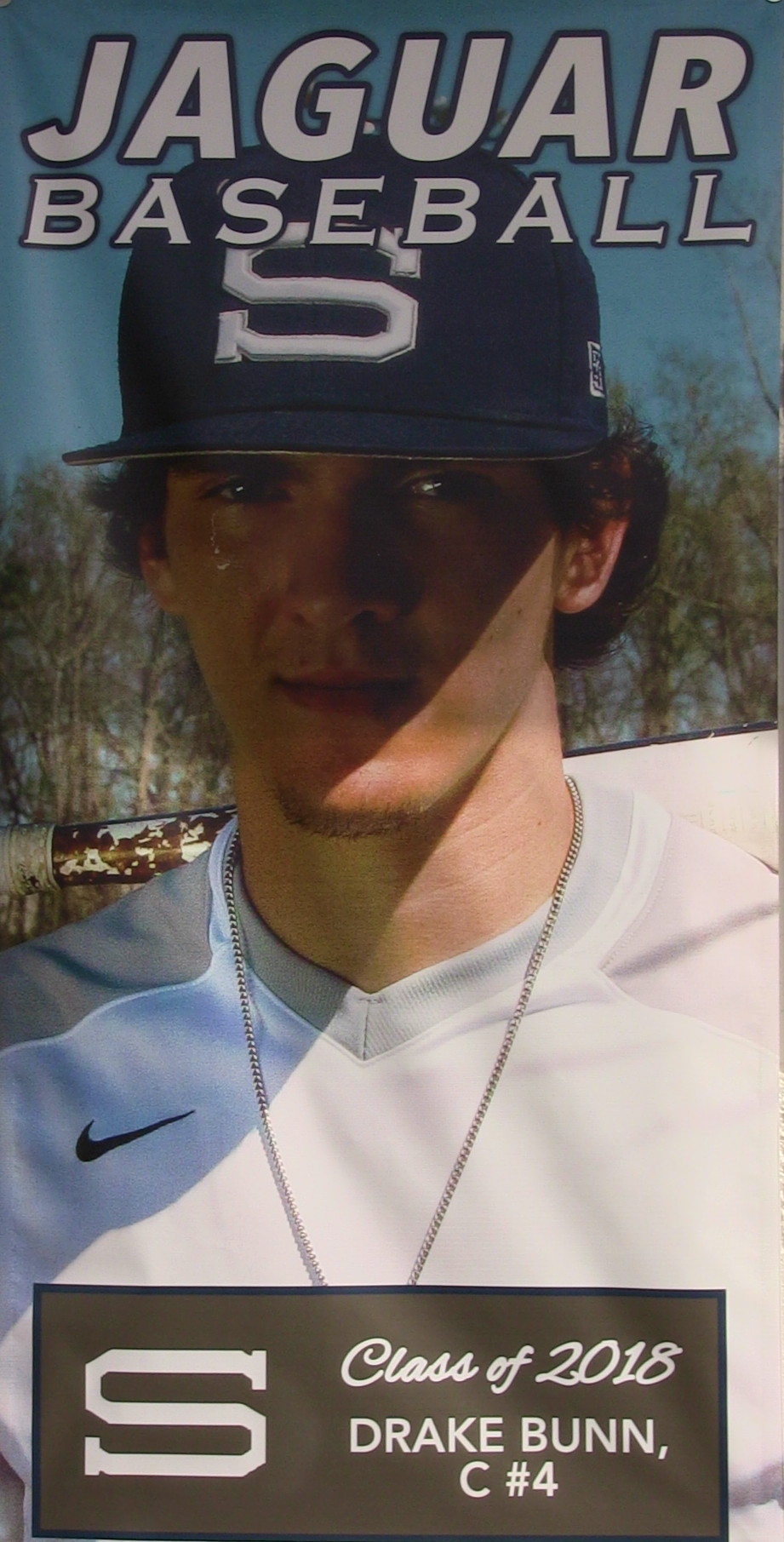 Drake Bunn, C/OF/INF, 5′ 11″, 170 lbs; DOB 11.20.99, Spalding HS Griffin, GA. Class of 2018; Starting varsity catcher junior and senior years. Drake Bunn gives more than a 100% both on and off the field. On the field, his catching skills are indicative of an athlete many years his senior. Drake has a cannon arm (56% Thrown Out) and a very quick release. He routinely throws out opponents attempting to steal second and third base by a wide margin; Pop times to second base range from 1.92 to 2.0 seconds. His blocking skills behind the plate are an asset for his pitching staff giving the pitchers the confidence to throw third strikes in the dirt. Cheerful, supportive and enthusiastic characterize Drake's personality normally, but during game time he just flat out cranks up the intensity a notch; takes care of business and has the maturity and intelligence to call pitches during games.
Drake Bunn, at the plate, has power to all fields (2018 .347 BA. .418 OB% ), makes solid contact and rarely strikes out; a consistent line drive, gap to gap hitter Drake Bunn has excellent defensive abilities with a plus arm (2018 thrown out 56%) and can play anywhere on the infield or outfield. He is a leader on the field and off. His work ethic is unparalleled. Drake always says, "I won't be out-worked, by anyone… ever!"
Coaches Comments:
Drake Bunn, is a team player who is a coaches dream; kind of kid you'd like to have 25 more of! His positive outlook and attitude are contagious and spread like a brush fire amongst his teammates. Besides his positive outlook Drake is a fierce competitor who's determination and drive are second to none. Adversity is simply a hill to climb to get to the other side; is Drake's mantra! He's respectful of others and always is cheering on his teammates.
On the field Drake will do whatever it takes to put his team in the win column. His skill set and athleticism, in addition to his desire to always get better, make him a desirable commodity. He's equally as talented behind the plate, at any infield or outfield position: "A GAMER!
Links of Interest:
Drake Bunn Stats 2018 March 20th to April 20th
2018 Game Footage AB's & Defense Catching
If you are unable to view the video below click here

Personal Statistics
5′ 11″ 170 lbs BATS R Throws R
Pop Time: 1.92 to 2.0 seconds
7.0 sec 60 yard. .560 Throw Out %
2018 Season Stats
.347 BA, .418 OB%, .367 SLG%, .768 OPS
Academics
3.1 GPA
Honors, Achievements, Activities
3 Year Letterman Varsity Baseball
Spalding HS Varsity Baseball Jaguars
Contact Information
Prospect: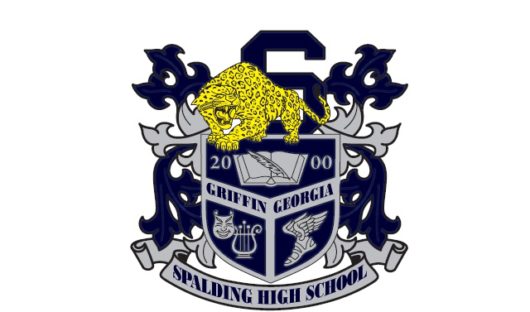 Drake Bunn 678-457-9326
E-mail: Drake.Bunn4@gmail.com
Family Contacts:
Rebekah & Michael Ridgeway
678-967-1357
E-mail: rebekah_ridgeway@yahoo.com
Spalding HS Varsity Baseball
Head Coach Seth Harris 678-588-4568
E-mail: seth.harris@gscs.org
Summer Travel Baseball Diamond Elite
Jon Maguire 706-741-7750
E-mail: playball@diamondelite.org
Hitting & Catching Coach
Andrew Gleason 404-561-8704
E-mail: apglea21@gmail.com