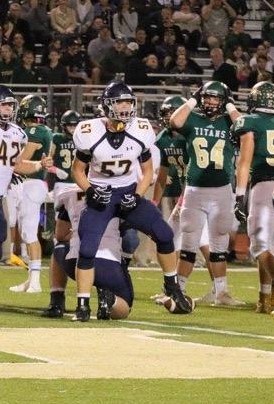 Ryan H Mannelly 6′ 3″ 235 lbs. #57, DE/LS/OG, 3 Year Varsity Football, Multi Sport Athlete, 3.3 GPA Honor Roll, 31 ACT, Class of 2019, The Marist School, Atlanta, GA.
2018 Preseason All-State Team – Defense
2 x Defensive Player of The Week
Congrats Ryan on a great 2018 season. We're all looking forward to seeing you "Compete at the Next Level!"
Ryan H Mannelly is an exceptional multi-sport athlete. He plays both varsity football and baseball and plays basketball in the off-season at his church. He is an aggressive, competitive player who LOVES TO WIN. Ryan was instrumental in leading the 2017 Marist football team to a #1 ranking in GHSA AAAA and to the State Championship title game. The team went undefeated in the regular season and finished 14-1.
In football, Ryan H Mannelly excels at all three facets of the game, Defensive End, Long-Snapper and Offensive Guard. He has great hands, quick feet and understands the game in its entirety. Ryan's defensive statistics demonstrate his athleticism, determination and competitive spirit.
2018 Season Defensive End Highlights: 5 min 19 secs
If you are unable to view the video below click here

2018 Season Long Snapping & Field Goals:  2 min 55 secs
If you are unable to view the video below click here

As a junior Defensive End, Ryan led the 2017 Marist Football Team with the following defensive statistics:
*QB sacks @ 12 with next highest player @ 4
*Tackles for loss @ 11
*QB hurries @ 14
*Fumbles caused @ 3
*Solo tackles @ 32
*Assisted Tackles @ 24
*Passes broken up @ 4
*Blocked Kicks @ 2
*Fumble Recovery @ 1
Family Tradition 
Ryan's father, Bernard Mannelly, played football at the University of Notre Dame and was a member of the 1988 National Championship Team. His uncle, Patrick Mannelly, played football at Duke University and for the Chicago Bears – 16 years (1998-2013). His maternal grandfather, Donnie Allen, played fullback at the University of Georgia from 1968-72. Currently, his older brother, Joseph Mannelly, is a freshman, left-handed pitcher playing at Georgia Tech.
Links of Interest:
Ryan H Mannelly 2017 Stats
Hudl Profile 2017 Season Ryan Mannelly
2018 Long Snapping Skills Session Video click here
2017 Season Highlights Hudl Video: DE, LS, OG click here
2017  Season Hudl Video Long Snapper click here
Academics                                                                                            

GPA: 3.3  Honor Roll
ACT 31 (retake)
AP Art History, AP Statistics, Calculus
Honors, Activities
2018 Preseason All-State Team – Defense
2 x Defensive Player of The Week
2017 All-Region Honorable Mention
2 x Defensive Player of the Week, St Pius and Blessed Trinity
#2 Head Hunter Award, chosen based on defensive stats
1st Team All County DE 2017
Varsity Football, 10/11/12
Varsity Baseball, 11
JV Football, 10, JV Baseball, 9/10
German Club
Antioch Retreat Leader
Human Ambassador for LEADS Atlanta
10 x All Tournament Team Selections -Perfect Game
PreSeason Underclass All-American Honorable Mention -Perfect Game
Contact Information
Prospect:
Ryan H Mannelly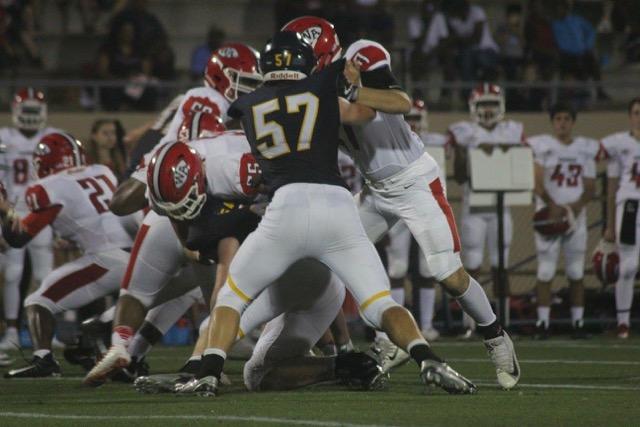 404-698-0032
rmannelly57@gmail.com
Twitter: @MannellyR
Parents:
Bernard & Jennifer Mannelly
jbmannelly@icloud.com
404-932-4066
jenmannelly@me.com
404-308-1810
Marist School
3790 Ashford Dunwoody Rd NE
Brookhaven, GA. 30319
770-457-7201
Head Varsity Football Coach
Alan Chadwick 770-936-2278
ChadwickA@marist.com
Long Snapper Coach – Advisor
Patrick Mannelly  773-551-4801
Duke University – Chicago Bears 16 years
mannelly@me.com
Longsnapper.com
"Demand Perfection Expect Excellence"