Joshua Lymon, 6′ 3″ 226 lbs. 1B/OF BATS L Throws L Bob Jones HS Madison City, AL. Class of 2018, ACT 19 GPA 3.0. Has a large frame with long limbs; great upper body strength. Defensively at 1B, he moves to the baseball well, a great receiver, and works around the bag well.
Summer Travel Baseball: East Coast Sox contact: Joe Caruso 901-620-1747,
jcaruso@eastcoastbaseball.org, Eric Dubose, edubose@eastcoastbaseball.org
205-391-8070.
Coaches Comments:
2018 Under Armour All-America Tournament –
Joshua Lymon is a talented and hard working 2018 1B prospect. At 1B, Josh has efficient footwork around the bag and gets into a good to fielding position pre pitch. He has soft hands and a clean exchange. At the plate, Josh starts in a tall and open stance. He loads his hands back into the drive position and stays balanced through contact. He attacks the ball with his lower half and shows pop to all fields. Josh will continue to improve with experience and we hope to see his progress in the future.
10/15/2017 – College PREP – Birmingham, AL
Joshua Lymon is big, strong, and athletic 1B who has a tremendous future on the diamond. Foot speed is well above average as indicated by his 60 time of 7.11.  At the plate is where he shows best displaying well above average hitting abilities with pro level power potential through a tall, open setup. Hands are quick (95 mph exit velocity) and work through an aggressive swing path. He has strength in his swing and utilizes all fields with gap-to-gap pop. The baseball comes off his bat differently when centered.
At 1B, defensive abilities are well above average as he displays smooth/clean actions. Feet are active and he displays proper footwork around the bag. Glove action is soft /sure and he presents well out ll benefit by building more arm strength through a long toss program. Josh has the makings of a special type player and will get looks from the collegiate coaches with his baseball abilities.
Baseball Factory 2017 Skills Video BP & Defense 1B
If you are unable to view the video below click here

Live Game AB's Base Running
If you are unable to view the video below click here

Personal Statistics
Height 6′ 3″ Weight 226 lbs
Bats L  Throws L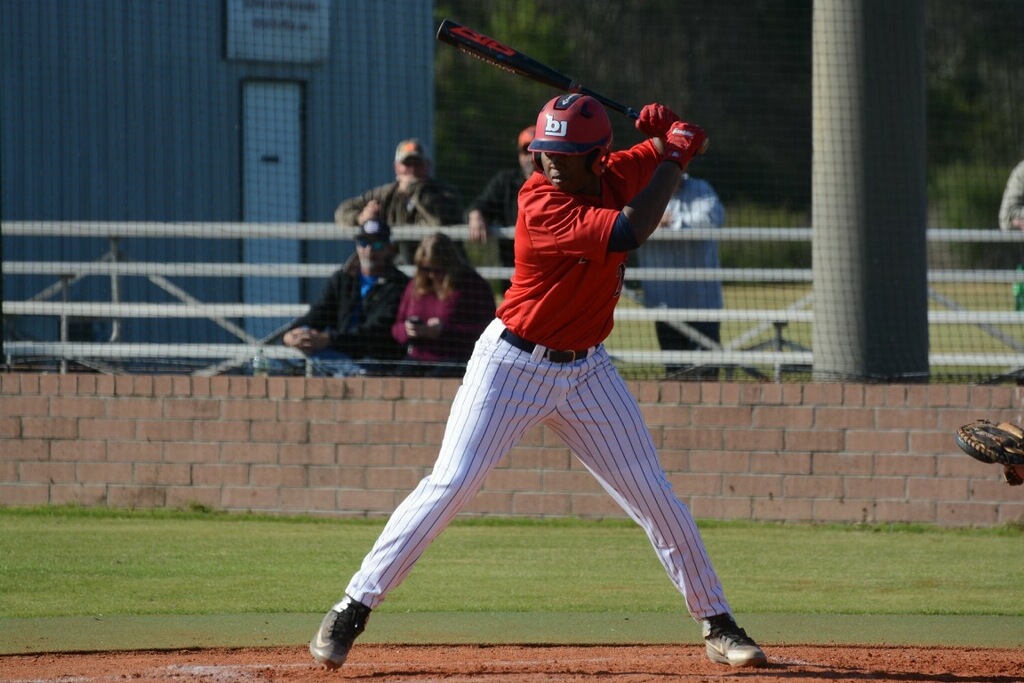 Positions: 1B/OF/LHP
60 yard 7.1 seconds,
Hm -1st 4.55
Exit Velo  95 mph
Academics
3.0 GPA ACT 19  Class of 2018
College Prep Diploma
Honors Achievements Activities
2018 Under Armour All-America Tournament
Perfect Game All Tournament Team Selection
East Coast Sox Travel Baseball
Leadership Group KAPPA League
Community Service – Volunteer Activities
Habitat for Humanity
Meals For The Homeless
Church Nursery
Contact Information                                                                        
Prospect:                                                                                                              

Joshua Lymon 256-683-4669
E-mail: joshua.lymon@yahoo.com
Parent:
Dana Lymon 256-655-3453
E-mail: dlymon08@bellsouth.net
East Coast Sox Travel Baseball
Coach Joe Caruso 901-620-1747
E-mail: jcaruso@eastcoastbaseball.org
Coach Eric Dubose 205-391-8070
E-mail: edubose@eastcoastbaseball.org