Scouting Report -  Jason Uliano 6'1" 200 lb. C/OF, Saint Peters Prep, Jersey City, N.J. Class of 2013, will continue his career at the collegiate level and has signed with St. Johns University.  He has a good build, looks physically strong, hits from a slightly open stance, aggressive approach, good bat speed, ball will jump off barrel when centered up, mid field contact, defensively, good transfer and release, ball carries some, has tools to improve pop time, arm strength is there, he is also a good student. PG Grade: 8.5 (grading scale). Jason writes, I am used to playing at levels above my grade as I have been playing with 17U and 18U travel teams for the last 3 summer seasons at various leagues and tournaments. I am very interested in attending a medium to large university/college to study Finance, Business Administration and Entrepreneurship. Besides my academic goals I have always wanted to play baseball in college and I feel I would be an asset to a college baseball team. As a catcher and well-rounded player, I can bring defense, speed, power and flexibility to your program.  I am a team player, well-liked and respected by coaches and teammates; I am also the starting middle linebacker for a nationally ranked football team bringing another layer of toughness and athleticism to a college baseball team.
Skillshow & PG Footage Video 2012
If you are unable to view the video below click here
Personal Statistics
Height 6′ 1″  Weight 301 lbs.
Jersey # HS 4  Farrah Scouts 8
Academics:
GPA: 3.35  Class of 2013
SAT: 1830 Math 610 Verbal 630 Writing 590
Desired College Major: Business Administration
Stats/Achievements/Activities
Saint Peters Prep Jersey City, N.J.
Dual Sport Athlete Football LB
Farrah Builders Baseball Program
Scout Team 2012 C/OF
Ranked Top 100 Catching Prospects Nationally
6.92 sec 60 yd dash,
Pop Time 1.92 seconds Bat Speed 93.6 mph
Perfect Game Rating 8.5
Top Outfield Velocity 89 mph
Benches 265 lbs. Squats 505 lbs.
Contact Information:
Prospect: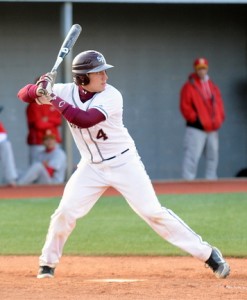 Jason Uliano
E-mail: jason.uliano@ymail.com
Parents:
Jeff & Lou Ann Uliano
Email: jeff.uliano@ymail.com
Saint Peters Prep 144 Grand St.
Jersey Cith, N.J. 07302
H.S. Team Head Varsity Coach:
Pat Laguerre
Email: laguerrep@spprep.org
Travel Baseball 2012 -
Farrah Builders Scout Team Coach:
Frank Montalvo
Cell: (732)-580-0548
Email: fm777@verizon.net